Glenn Garvin's Best Television Shows of 2017*
*Not that they all actually aired on television.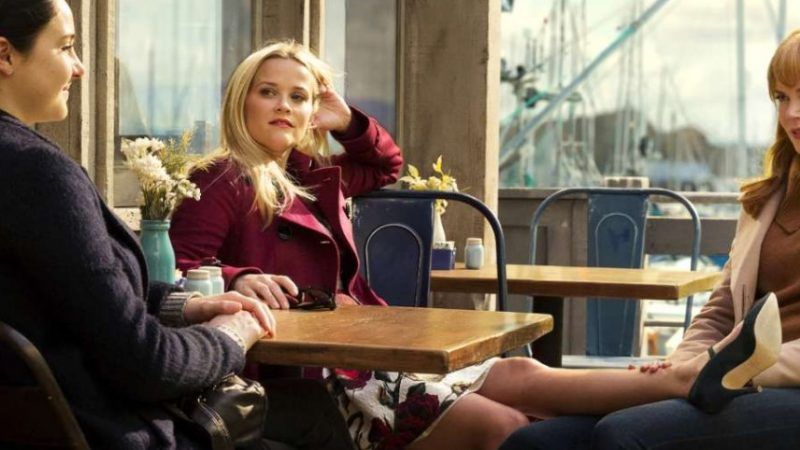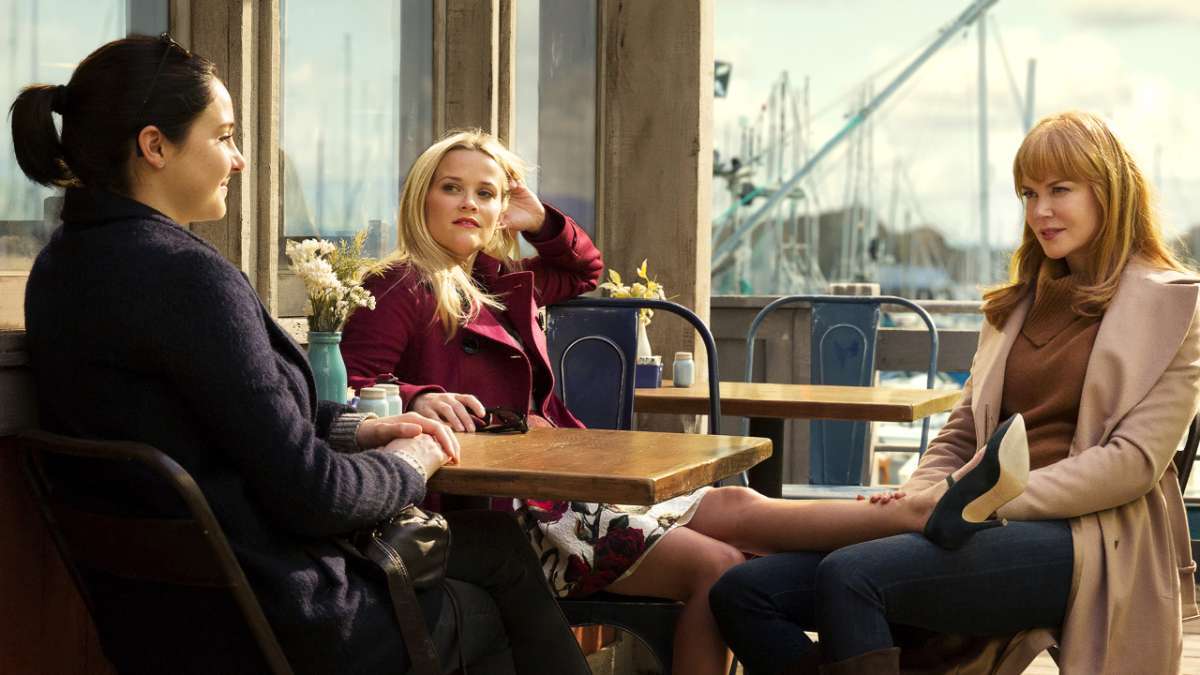 Yeah, the fall TV season was an utter dog in which Delta Force clones killing Muslims were indistinguishable from SWAT teams shooting teenage mutants, and the new sitcoms, to draw on the scathing critical zeitgeist of my childhood. were all about as funny as a stop sign in a polio ward. And Roger Smith and Adam West died.
But there were salutary developments, too, none so thrilling as the news that Netflix is developing interactive series in which the viewer gets to change the plot line as he pleases.
So far they've only tried it in cartoons, and I'm dubious it will go much further—reshooting each scene five or six times to accommodate the whims of different viewers will make slow production to a crawl and make shows insanely expensive even by Netflix standards. (We'll get to that in a minute.) Imagine an episode of Homeland where half of America is watching Carrie break open an ISIS cell led by Barack Hussein Obama, while in the other half ISIS has morphed into a KGB station run by Donald Trumpski? Why should Facebook get all the fun of setting us at one another's throats?
Other proclamations of seasonal glee, though, may be premature. Lots of programmers (who want to keep the supply of TV shows down in order to force Nielsen ratings—which are mostly expressed inside the business in terms of audience share—to rise) and critics (whose supposed power as gatekeepers is threatened if there are too many shows for them to keep track of) are insisting that 2017 is the year that television imploded under the weight of the vast supply of shows generated by cable TV and streaming services like Netflix and Hulu.
The increase in shows is real enough. Discarding children's programming and unscripted reality and competition shows, about 500 original series were available on TV this year, more than three times the norm of 100 to 150 just a few years back. And overall ratings are down by some measures, though the dip may have more to do with imperfect Nielsen technology in tracking cord-cutters, viewers who watch streaming services rather than cable or broadcast.
But the most-employed argument that the TV programming bubble has burst is Netflix's cancellation of two of its highest-profile shows, Sense8 and The Get Down. Yet those shows died mostly because of their gaudy production costs: $12 million an episode for The Get Down, $9 million for Sense8. No television business ecosystem, past or present, can support those kinds of budgets.
"A big expensive show for a huge audience is great," said Netflix programming boss Ted Sarandos at an industry conference earlier this year. "A big, expensive show for a tiny audience, it's hard even in our model to make that work very long."
At some point, when human beings have evolved past eating, drinking, and having sex and do nothing but lie on their couches like giant bloated ticks watching television, TV programming will at last reach a saturation point, because there are only so many hours in a day. But there's no evidence we're anywhere near that point yet. And even if we were, you could still watch my choices for the year's 10 best shows:
(tie) The Big Bang Theory (CBS), Lucifer (Fox) and Preacher (AMC). Disaffected geeks continue to resentfully refer to The Big Bang Theory as abusive "nerdface." But until somebody identifies an actual Cal Tech physicist with a wife who looks like Kaley Cuoco, I'll continue to believe it deserves a National Association for the Social Advancement of Nerds Image Award. Lucifer's theological change of focus this season, portraying God and his angels as a dysfunctional family of superpowers, kept it funny and original, while Preacher suffered slightly—but only slightly—at being reset from a hardscrabble Last Picture Show–esque Texas town to New Orleans.
Big Little Lies (HBO). Reese Witherspoon and Nicole Kidman performed the ultimate Ozzie and Harriet evisceration in their portrayal as suburban housewives whose glossy Better Homes & Gardens patina has a dark underside of domestic abuse, adultery and masochism.
Feud (FX). Ryan Murphy's note-for-bitchy-note recreation of the vicious, career-long squabble between Joan Crawford and Bette Davis is also an insightful exploration of a moment when everything in Old Hollywood was under attack by the Baby Boomer barbarians.
Mr. Mercedes (AT&T's Audience Channel). Airing on an AT&T proprietary network, David E. Kelley's adaptation of a Stephen King noir detective novel went largely unnoticed by TV viewers, roughly two-thirds of whom couldn't have accessed it if they wanted. Too bad for them. Crime dramas just don't come any better than this hard-boiled tale of a broken-down cop taunted out of retirement by the serial killer who got away.
Taboo (FX). Tom Hardy wrote and stars in this extraordinarily dark story of a soldier of fortune who returns to London from Africa trailed by ghosts—whether real or a metaphorical is unnervingly unclear—of slave-trading, slaughter and cannibalism.
Homeland (Showtime). After five years of Muslim terrorist villains, it's understandable that Homeland's producers wanted a new target. A right-wing plot to seize the White House, though, was not the most plausible direction in which to turn. Still, Claire Danes as the half-made (former) CIA operative Carrie Mathison is one of the most compelling spectacles on television.
Five Came Back (Netflix). A compulsively watchable documentary on how Hollywood turned itself into a government propaganda factory during World War II, with little concern for factual accuracy and none whatever for ethnic decency.
Better Call Saul (AMC). The sequel to Breaking Bad has what the original show didn't—a sympathetic (if badly flawed) lead character. In Breaking Bad, Bryan Cranston's Walter White started out as a bedraggled cancer patient but quickly became a murderous drug kingpin. In Better Call Saul, Bob Odenkirk's Jimmy McGill is a formet street hustler trying to go straight as a lawyer—but his natural talent for trickery and deception has a life of its own.
The Deuce (HBO). Just as they did for the drug trade in The Wire, producers David Simon and George Pelecanos break down the economics and the personalities of the sex industry, as well as the utter futility of trying to shut it down.
The Americans (FX). This spy drama about a husband-and-wife team of Soviet moles whose friendly next door neighbor, an FBI counterespionage agent, is blithely unaware of their real lives, has always wrestled with the question of identity and the malleability of self. As The Americans approaches its climactic sixth season, the echo of the theme of Kurt Vonnegut's World War II espionage novel Mother Night is louder than ever: You are what you pretend.