'Degrading and Vile' Modification of Colleague's Wedding Photo Was Protected Speech
The New Jersey Supreme Court narrowly construes a ban on annoying conduct to avoid First Amendment problems.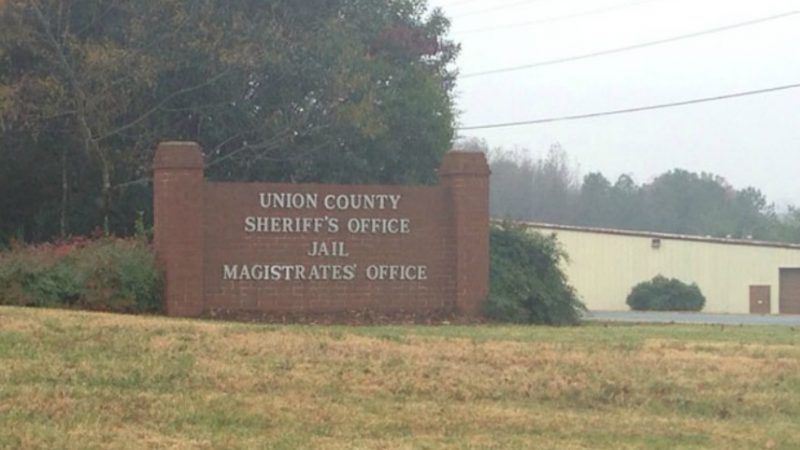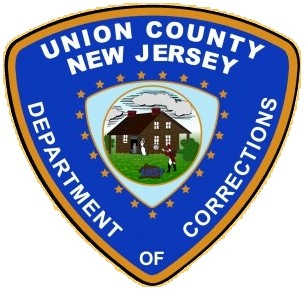 When William Burkert, a corrections officer at the Union County Jail in Elizabeth, New Jersey, wrote "degrading and vile dialogue" on a colleague's wedding photo and printed copies of it, his actions were "boorish, crude, utterly unprofessional, and hurtful." But they were not criminal, according to a New Jersey Supreme Court decision that narrowly construes a state ban on annoying speech to avoid a conflict with the First Amendment.
The ruling, issued yesterday, does not say how old Burkert was at the time of the 2011 incident. But it mentions that he had worked as a corrections officer "for more than twenty years," so we are talking about a middle-aged man, as opposed to a 20-year-old (or a 12-year-old), which is hard to believe when you hear the details of Burkert's spat with Sgt. Gerald Hatton, who also worked at the Union County Jail (and whose name is for some reason rendered "Halton" in yesterday's decision, although it was "Hatton" in the lower courts and in a related civil suit).
Burkert and Hatton did not get along, partly because they were active in rival police unions (the Policemen's Benevolent Association and the Fraternal Order of Police, respectively). "The tension became much more acute when Burkert learned that [Hatton's] wife was posting derogatory comments about him and his family on a public internet forum," Justice Barry Albin notes in the majority opinion. Specifically, Laura Hatton described Burkert and his two brothers (who were also corrections officers) as bullies, called Burkert "fat," and said one of his brothers was "quirky" and "kind of retarded."
Burkert retaliated by downloading a wedding photo that Laura Hatton had posted and using it to create two flyers, each inscribed with speech bubbles. In one flyer, Burkert had Gerald Hatton say, "I know I'm a pussy with a little dick. Don't do the inmates please Laura." In the bride's speech bubble, Burkert wrote, "I wish you had a cock like the inmates." In the second flyer, Burkert put these words in the groom's mouth: "Fam, I got me another whore." Both flyers were not-so-sly references to Hatton's first wife, "a former corrections officer who he claimed had relations with another officer and an inmate."
Hatton came across the first flyer in the jail's parking garage on January 8, 2011. The next day, a sergeant handed him a copy of the second flyer, which the sergeant said he had found near the officers' locker room. Two days later, while Hatton was engaged in union negotiations, a lieutenant handed him another copy of the second flyer, saying, "This came out the other night." Hatton, who like Burkert had worked as a corrections officer for more than two decades, was so rattled that he went home and never returned to work.
Hatton recognized Burkert's handwriting on the flyers, and during an internal investigation Burkert admitted creating them but denied distributing him. In addition to suing Burkert and his brothers (along with the Union County Department of Corrections and its director), Hatton pursued criminal charges under a New Jersey law that defines the petty disorderly persons offense of harassment to include repeated acts committed "with the purpose to alarm or seriously annoy" someone. Burkert, who retired from his corrections job in 2012, was convicted of two counts of harassment and fined $500 for each. Last year an appeals court overturned his convictions, concluding that "the commentary [Burkert] added to [Hatton's] wedding photograph was constitutionally protected speech."
Upholding that decision yesterday, the New Jersey Supreme Court noted that the harassment statute, on its face, covers speech protected by the First Amendment. "Criminal laws targeting speech that are not clearly drawn are anathema to the First Amendment and our state constitutional analogue because they give the government broad authority to prosecute protected expressive activities and do not give fair notice of what the law proscribes," Justice Albin writes. "Such laws also chill permissible speech because people, fearful that their utterances may subject them to criminal prosecution, may not give voice to their thoughts."
To avoid these problems, the court defines harassing speech to include only "repeated communications directed at a person that reasonably put that person in fear for his safety or security or that intolerably interfere with that person's reasonable expectation of privacy." The court concludes that Burkert's actions did not meet this test.
Albin notes that creating and distributing the flyers did not involve repeated communications directed at Hatton. And although Burkert's actions were "boorish, crude, utterly unprofessional, and hurtful," not to mention "grossly inappropriate" in a workplace, they "did not threaten or menace" Hatton, and "nothing in the record suggests that [Hatton's] safety or security [was] put at risk by the flyers, or that any inmates got ahold of them." Nor did Burkert intolerably interfere with Hatton's reasonable expectation of privacy, since "the rude and loutish dialogue on the flyers obliquely referred to a matter apparently of common knowledge among many corrections officers."
Hard as it may be to sympathize with Burkert, the harassment statute as written was dangerously broad, and it is not hard to imagine how it might be deployed against people engaged in more substantive speech, such as gadflies who "seriously annoy" public officials. "The free-speech guarantees of our federal and state constitutions safeguard not only polite and decorous conversation and debate but also speech that we hate—speech that is crude, obnoxious and boorish," Albin observes. "A commitment to free speech requires that we tolerate communications of which we strongly disapprove."