Read Why People Are Giving Reason Donations as Large as $75,000 in Bitcoin!
Notes from satisfied and/or snarky customers, and a last-ditch attempt to loosen some of your crypto-riches!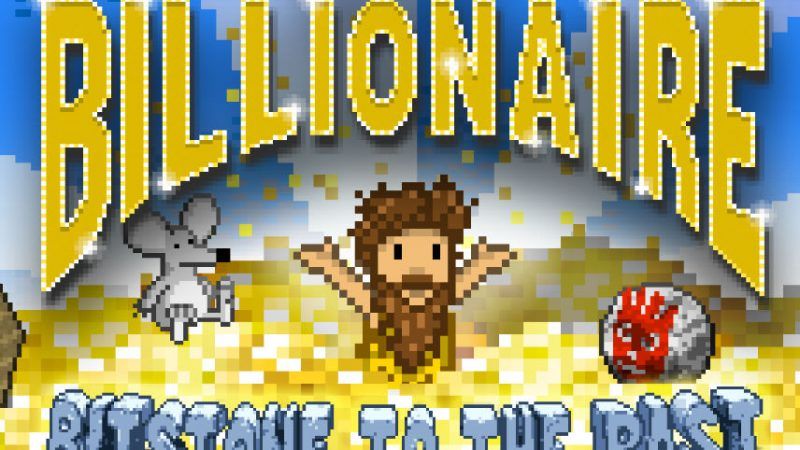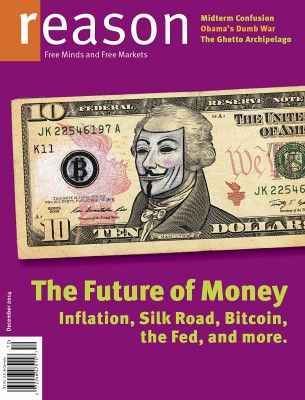 As Nick Gillespie reported this morning, Reason's annual webathon, in which we spend a week rattling the virtual cup in order to produce bigger and better libertarian journalism and commentary in 2018, straight up went HAM yesterday, clocking more money in 24 hours than we've registered for the entire weeks in all but two previous webathons. And yet I daresay he buried the lede. And that is this:
Yesterday, some incredibly generous donor who shall remain nameless gave the Reason Foundation $75,000 worth of Bitcoin!
Holy simoleons, we knew that there were some elusive Bitcoin billionaires hiding among us, but no one was quite prepared to see such a large pot of better-than-gold at the end of the blockchain. So a big thank-you to our benevolent Capt. Crypto, and one last challenge to all of you watching your private currency stash appreciate by the second:
Won't you donate some of your Bitcoin winnings to Reason today? Is anyone out there packing a cyber-punch bigger than $75K?
To help you on this last 12-hour push, here are some selected comments from the 1,100 or so of you who have already helped make this the most successful webathon in Reason history. As you can see, our most loyal customers are a funny bunch, and do not shy away from telling us blunt truths:
REASON Magazine is the most important American outlet for defending free markets, individual, inalienable rights, and the Constitution, Bill of Rights, and Declaration of Independence through the medium of print/video journalism. I have learned a great deal from all of your contributors, editors, and John Stossel. I wouldn't have found Nick Gillespie, Matt Welch, or this magazine without Stossel. Thanks for defending freedom!

*

More articles that can be usefully shared with non libertarians and less choir-preaching, please.

*

Lots of organizations to consider contributing to. Reason is on the top.

*

Katherine Mangu-Ward

MORE COCKTAIL ARTICLES

*

I won't have a private lunch with kmw unless my wife or Mike Pence is also present. 🙂

*

I first heard about Reason around 2000 or so from a libertarian friend who had a "giant man-crush on that Nick Gillespie guy," which seems to be common. Thank you for being so intelligent and passionate.

*

Please give Katherine her own podcast already! It'll keep me from having to fast-forward past the ramblings of the old guys every week.

*

Webathon pop-ups violate NAP

*

Keep up the great work…Reason is an important voice showing that there are more options than just uninspired and identitarian left or right dogma.

*

Thank you for the podcast. It is like Chapo Traphouse except actually informative.

*

Meh? Will it matter?

*

Reason

I'm donating this despite the fact that you rejected my freelance article about hip-hop and libertarianism. The words "bigger man" come to mind.

*

Thank you for educating and inspiring the younger generation. The future of our country depends on them.

*

I'm a liberal and have been going to Reason.com on a regular basis to be informed. Sometimes I agree with what Reason has to say and other times I don't but on the whole I appreciate Reason's voice. So this donation is to keep helping you out. Hope you don't feel icky getting money from us liberal folk.

*

Thanks for cutting back on the culture war shit.

*

Keep up the good work on Title IX and campus sexual assault allegations.

*

I still want to keep up my $50/month donation. I just wanted to add an extra $100 to the pot. Keep up the good work!

*

Mangu-Ward had the convincing argument: the positive influence Reason has outside These States, where libertarian parties are banned, magazines are censored and the conditions of life are suicidal. Gift subscriptions are also going out.

*

Thank you for your non-partisan take on current affairs and for standing up for individual liberty.

*

Truly love everything that you do, even when I am not in agreement. Andrew Heaton has been terrific. Waited until late in the webathon only because Matt Welch was pushing for people to try to be first. 🙂
We at Reason are so honored to be the targets of your donations, encouragements, and criticisms! We're into the final homestretch, people, so you know what to do.