Global Trade Is Good for Small-Town Manufacturers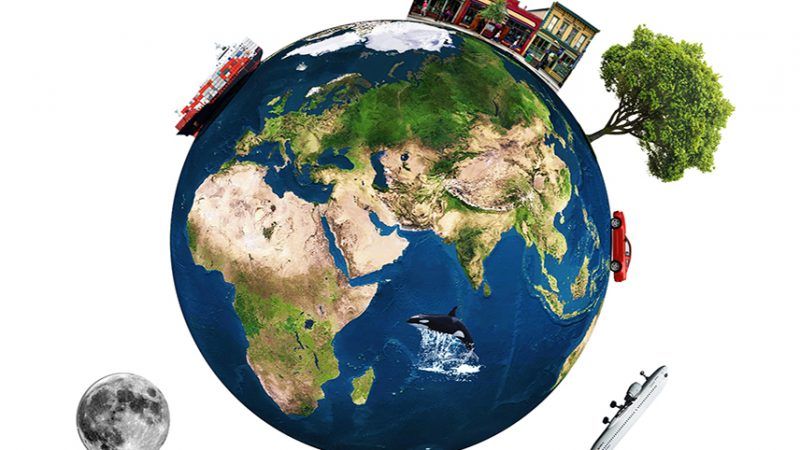 President Donald Trump is nothing if not a protectionist. He has promised time and again to tear up trade deals and build barriers against foreign people and products. Usually, he frames it as a defense of American manufacturers and the workers they employ.
"I have visited cities and towns across this country where one-third or even half of manufacturing jobs have been wiped out in the last 20 years," the then-presidential candidate said in one typical campaign address. "We import nearly $800 billion more in goods than we export. We can't continue to do that."
But if the president goes through with his threats to raise the barriers to international trade, American companies will pay the price.
Take Lektro Inc. For 72 years, the manufacturer of electric runway vehicles has operated out of two converted army hangers in the small coastal town of Warrenton, Oregon. To hear Director of Operations Paul Davis tell it, Lektro is the Trumpian ideal of a U.S. company: It strives to buy American, and it is proud of its hometown and the jobs it brings to the community. "It's still a small family business, and we are determined to stay in the area," Davis says, adding that management has withstood offers from other states to flee Oregon for promises of tax breaks, subsidized facilities, and even U.S. Open golf tournament tickets.
Nonetheless, Lektro is very much part of the global economy. "Last week we loaded a container going to Spain," Davis says. "Today, three containers were unloaded in Geneva for a big air show we helped set up." And although the company buys American when it can, serving its customers means sourcing parts from all over the world, including North American Free Trade Agreement (NAFTA) members Canada and Mexico. In recent months, Lektro has been experimenting with cheaper Mexican-manufactured electric motors, and it is considering expanding its purchases of them.
But the possibility of the president terminating NAFTA or imposing new tariffs on imports has given Lektro pause. "We don't want to have to build the wall out of the motors we buy," Davis says. Between one-half and one-third of Lektro's vehicle sales are to foreign buyers, with vehicle sales being 85 percent of total sales.
That Trump's protectionism is a dead end for a small-town company like Lektro illustrates how irreversibly globalized every corner of the American economy has become. Throwing up barriers won't change that. It will, however, harm the very companies Trump so loudly and repeatedly claims he wants to help.
This article originally appeared in print under the headline "Global Trade Is Good for Small-Town Manufacturers".