Harvey Weinstein Sued for Sex Trafficking by British Actress Kadian Noble
Weinstein Company staff aided in the trafficking by arranging auditions for young female actors "using the code FOH"-for "Friend of Harvey"-the suit states.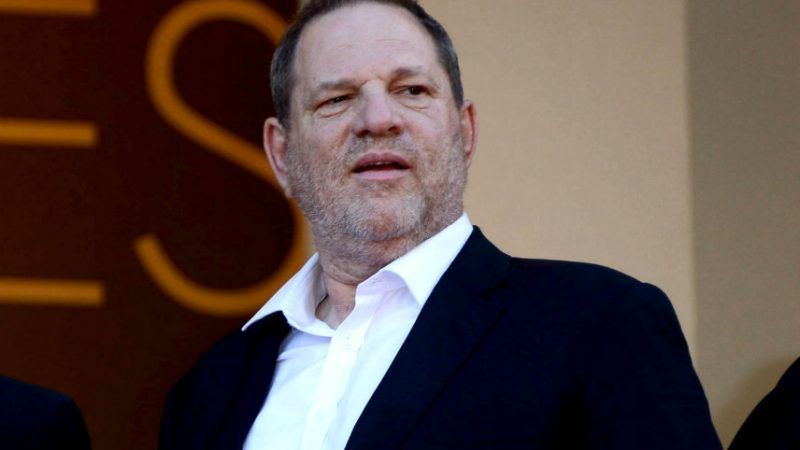 (SC/AAD/starmaxinc.com/Newscom)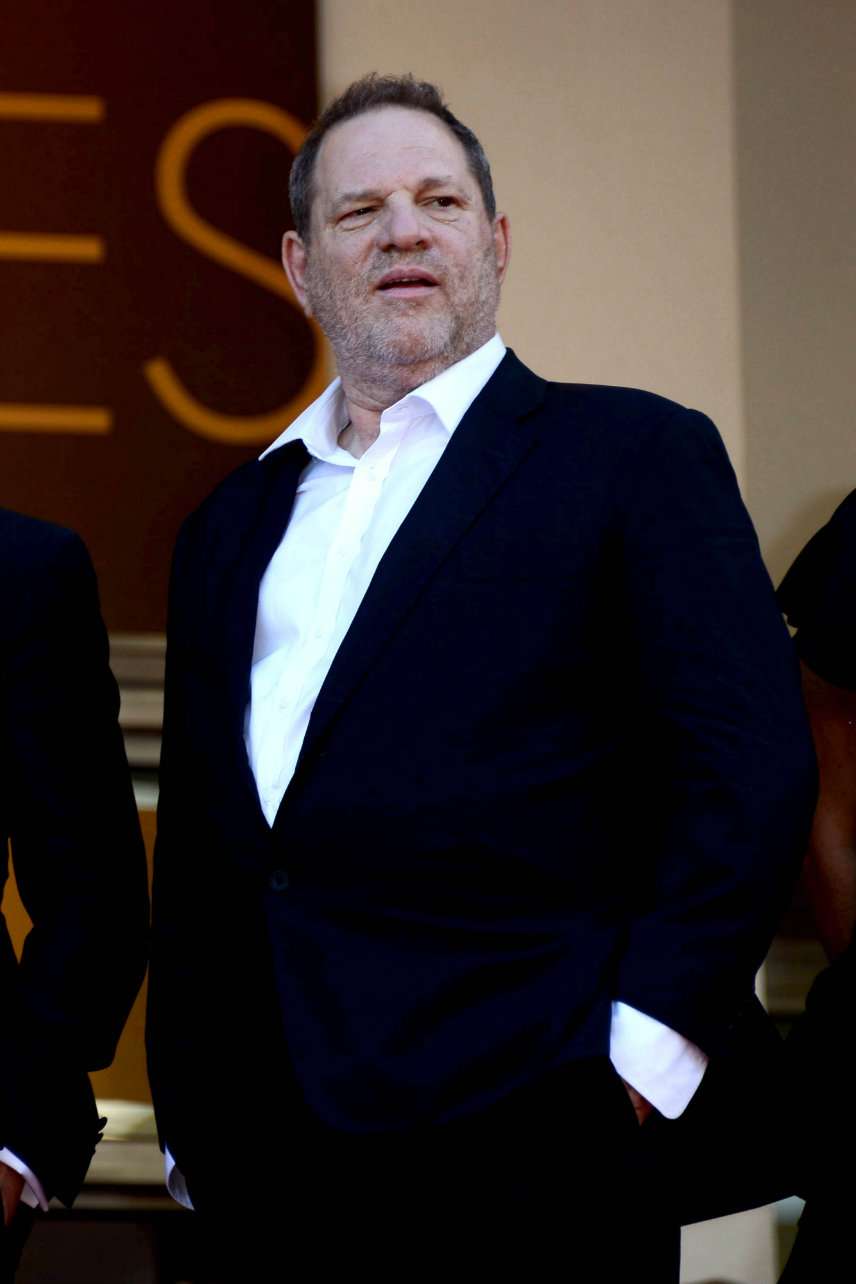 British actress Kadian Noble has accused Harvey Weinstein of sex trafficking in a new federal civil action. Noble's complaint says the movie mogul sexually assaulted her in his Cannes hotel room in 2014 after they had been in touch about a potential acting gig. But Weinstein "had no intention of following through" with initial talk of casting her in a Weinstein Company project, claims Noble, who is seeking damages under U.S. sex-trafficking law.
"Instead, he used this ploy as a fraudulent means of obtaining sexual gratification," luring her to his hotel room where he allegedly "forced her hand to masturbate him" until he "ejaculated onto the bathroom floor."
Noble's complaint, filed today with the U.S. District Court for the Southern District of New York, employs an unusual interpretation of "commercial sex act," which is most commonly used to refer to prostitution. Federal sex-trafficking law prohibits causing someone to engage in a commercial sex act by means of force, fraud, or coercion (or at all if they're under 18).
In this case, Weinstein is accused of using a fraudulent employment opportunity to lure Noble to his hotel room for what he hoped would be quid-pro-quo sex and what turned into a sexual assault. And Noble allges that The Weinstein Company and Bob Weinstein were complicit in Harvey's acts, making them participants in a sex-trafficking venture.
Using language common among cops and anti-trafficking activists, the suit accuses Weinstein of "grooming" Noble before trafficking her. It also tells a familiar story, one that echoes other allegations against Weinstein from women in the entertainment industry.
The suit says Weinstein told Noble he had a role in mind that would "be good for you," introduced her to his executive assistant, had her bring a reel of her work to his London office, and promised her a role in a Weinstein Company project.
Noble's contact with Weinstein "was of tremendous significance to the future of her acting career," since Weinstein was "a gatekeeper of enormous influence in the entertainment industry, and had the power to advance her career exponentially through auditions, readings, introductions and consideration for roles, in addition to roles in [The Weinstein Company] projects," states the complaint.
But later, "in or about February, 2014," Weinstein allegedly approached Noble at Le Majestic Hotel in Cannes, France, and asked her "to come to his hotel room to review her reel with her and discuss further steps in securing the role he had previously targeted for her." Once there, he asked her to sit on couch while they watched the reel and, as they watched, began massaging her before gripping her shoulders and telling her "that she needed to relax, and if she did, his people would have all of her details and would 'take care of everything' for her," the suit states.
HARVEY WEINSTEIN then called an unnamed TWC producer in the United States and put him on the phone with [Noble]. The TWC producer told [Noble] that she needed to be "a good girl and do whatever he wished", and if she did, then "they would work" with her further.
In detail, Noble's complaint describes how Weinstein allegedly had her parade around in front of him for "audition purposes," groped her breasts, pulled her into the bathroom, and began "to rub [Noble's] breast and buttocks." The suit says that Noble "told him to stop and attempted to leave the bathroom, but Harvey Weinstein blocked her exit."
Despite her repeated objections, Weinstein allegedly pulled down his pants and began masturbating as while "rubbing her vagina," eventually forcing her hand "to masturbate him" until he "ejeaculated onto the bathroom floor." As she left, Weinstein supposedly said that "his people" would be in touch with her.
Noble's complaint calls The Weinstein Company complicit in this activity, since it either knew or "was in reckless disregard of the facts" that Weinstein recruited young female actors to visit him—sometimes via interstate or international travel—using false pretenses, promising an acting opportunity and then coercing or forcing sexual activity. By 2014, the company "had been privy to multiple claims in which such acts were alleged" against Weinstein, it states.
Furthermore, Weinstein Company employees "aided the commercial sex acts by facilitating the auditions and roles for these young female actors" using the code FOH—"Friend of Harvey"—alleges Noble. The Weinstein Company "employees knew to 'take care' of the FOH's."