Here's What Happens When You Accuse Michael Moynihan of Being in Denial About NAMBLA Because Maybe He's Gay
A Fifth Column shoutfest with former Daily Caller opinion editor Rob Mariani, who was recently bounced for publishing Milo Yiannopoulos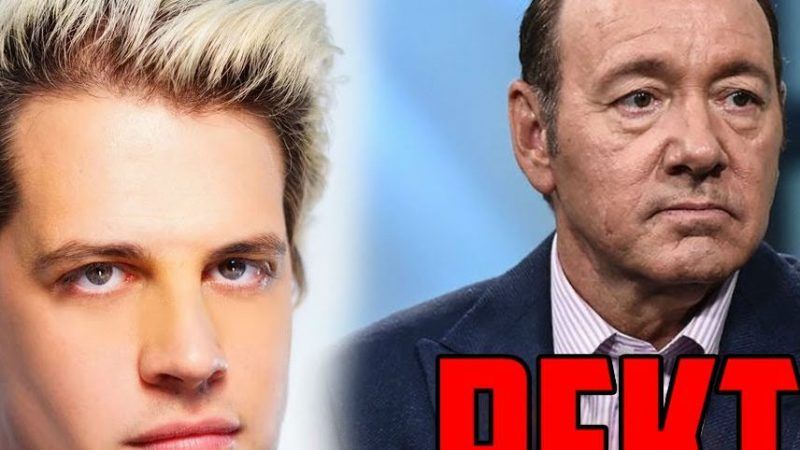 By every account I've seen, including his own, Robert Mariani got a bum deal from the Daily Caller, the conservative website that relieved Mariani of his opinion-editor duties after he solicited a column from controversialist Milo Yiannopoulos about Kevin Spacey. So we invited the freshly unemployed young man onto The Fifth Column, the weekly podcast (and Sirius XM POTUS program) featuring Kmele Foster, Michael C. Moynihan and myself, to talk about this specific experience, ruminate on the potential pitfalls of skirting up to the acceptability edges of opinion journalism, and reflect on the values (or lack thereof) of publishing Milo and similar outrage-inducers in the first place.
It was on the latter point that things went pear-shaped. Moynihan asked Mariani what useful perspective Yiannopoulos brings, Mariani asserted that it was worthwhile to note that in "the '70s and '80s, there were NAMBLA floats at every single gay-pride parade," Moynihan disputed that assertion with some vigor, and we were off to the races. Here's the whole clip; fireworks are teased near the top, but the exchange really gets started around the 12-minute mark:
Some related reading:
* Me, on trolls vs. velvet-ropers
* Robby Soave, on Milo's "Sad, Aborted Free Speech Week Disaster at Berkeley"
* Elliot Kaufman, in National Review, on how "Campus Conservatives Gave the Alt-Right a Platform."
And here's Moynihan doing a Vice News piece on the fading provocateur himself: