Environmental Protection Agency
EPA Blew $690,000 on Parking Spaces No One Was Using
And another $840,000 subsidizing parking spaces, despite federal rules meant to limit commuting by car as a way to protect the environment.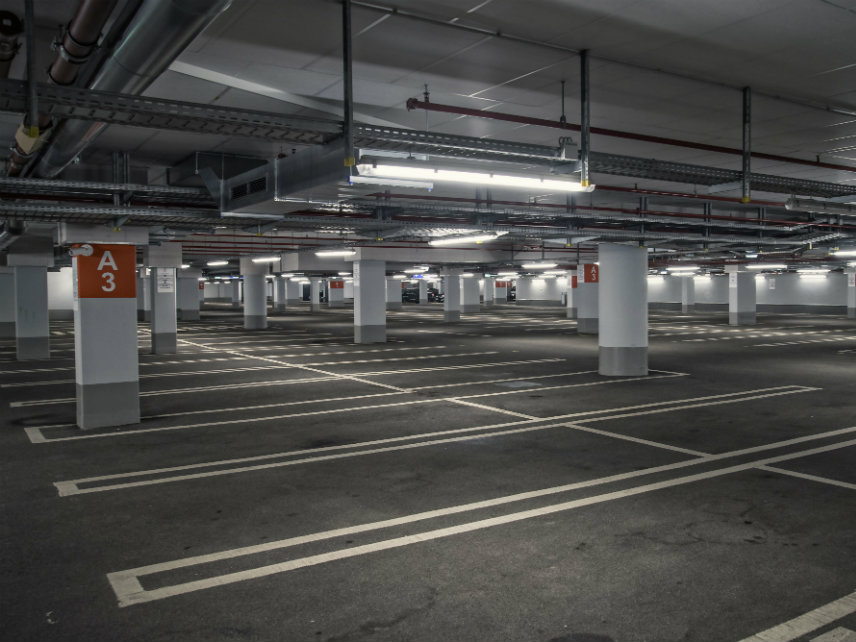 The Environmental Protection Agency (EPA) wasted $690,000 over two years to pay for an empty parking space, according to a federal audit released this month. The same audit also found that the EPA blew $840,000 on parking fees for employees in Atlanta and Washington, D.C., despite federal rules prohibiting such subsidies.
Those rules, by the way, are meant to discourage commuting by car in order to protect the environment.
The EPA's Office of Inspector General found that 29 percent of the parking spaces at the agency's D.C. headquarters were unused from January 2015 to December 2016, while 27 percent of parking spaces at the regional office in Atlanta were empty during the same period. Each of those spaces cost taxpayers about $290 per month, according to the report.
During the two-year period examined by the audit, the EPA paid about $1.6 million to rent parking spaces from the General Services Administration (GSA) in the parking garage attached to the Ronald Reagan Office Building. Employees at the D.C. office paid about $850,000 in parking costs. In Atlanta, the EPA paid more than $41,000 to rent spaces in a parking garage attached to the Sam Nunn Atlanta Federal Center, where employees parked for free.
Other regional EPA offices do not provide free or subsidized parking for employees and many federal agencies do not either.
"In an age of dwindling federal resources, the EPA's use of taxpayer money—over $840,000 in a 2-year period—to fund employee parking may not be an effective use of federal resources and may take funds away from mission-critical public health and environmental initiatives," the auditors' report says.
In a reponse to the audit, Donna Vizian, acting assistant administrator of the EPA's Office of Administration and Resources Management, said the agency would review parking space usage and stop paying for empty spaces. Of the 73 unused spaces near the D.C. office, Vizian said, 53 will be returned to the GSA. The remaining 20 spaces will be used by "unfilled political appointees" and visitors.
While $1.5 million is not a particularly large sum of money by Washington's standards, the EPA's wastefulness looks particularly bad because it runs counter to stated federal goals about reducing government workers' environmental impact. A 2015 executive order signed by then-President Barack Obama instructed agencies to "promote sustainable commuting and work-related travel practices for Federal employees" and "reward carpooling and the use of public transportation, where consistent with agency authority."
Never would that be more consistent with agency authority, one would expect, than at the EPA.