Franken Accused of Groping Woman, House Passes Tax Bill, Mistrial in Menendez Corruption Case: P.M. Links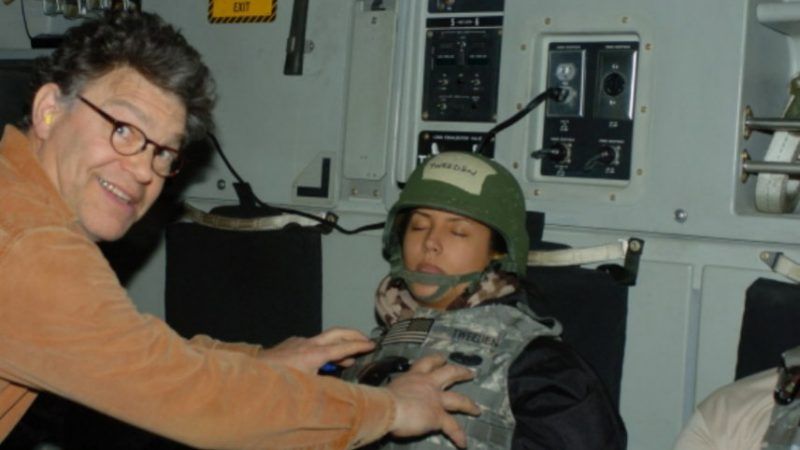 Via Leeann Tweeden

Sen. Al Franken (D-Minn.) is the latest to be accused of aggressive and unwanted sexual advances toward a woman during a USO tour in 2006, Leeann Tweeden, now a morning news anchor on KABC radio in Los Angeles. He has apologized for his behavior and has asked for an ethics investigation.

Republicans passed their tax reform bill through the House. Every Democrat (and 13 Republicans) voted against it.
A judge has declared a mistrial in the corruption prosecution of Democratic New Jersey Sen. Robert Menendez. The jury was deadlocked and unable to reach a verdict.
Senators have agreed to a deal on a bipartisan bill that would push states and federal agencies to do a better job reporting crimes to a national background check database for people attempting to purchase guns.
A married Republican Ohio lawmaker who touted his conservative values and support for "natural" marriage between a man and a woman has resigned after being caught apparently engaged in "inappropriate conduct" with another man in his office. To be fair, though, that doesn't mean he wanted to marry the guy.
Twitter has announced it is removing its verification blue checkmarks from Twitter accounts if they promote hate or violence or harass others. That should totally fix things.
Print out this story about a diplomat plunging five stories to his death doing one of those "trust game" falls and show it to your HR department if management ever tries to make you do this in an office team-building exercise.
Follow us on Facebook and Twitter, and don't forget to sign up for Reason's daily updates for more content.