Roy Moore Threatens Washington Post, Zimbabwe Military Ousts Mugabe, Australia Legalizes Same-Sex Marriage: A.M. Links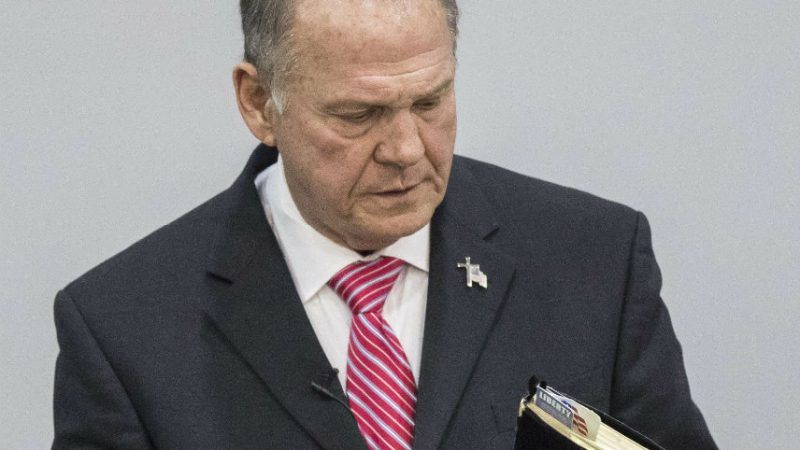 (Dan Anderson/ZUMA Press/Newscom)
Dan Anderson/ZUMA Press/Newscom

Lawyers for Alabama Judge Roy Moore sent a grammatically nuts, legally dubious, and all around batshit letter to a local news group and The Washington Post, threatening legal action.

The Zimbabwe military took over the country early Wednesday and have longtime President Robert Mugabe detained, "capping a political showdown over Mugabe's apparent attempts to install his wife as successor," the Post reports. "A televised announcement after tanks and troops rolled into the capital, Harare, insisted it was 'not a military takeover.'"
A "bizarre and murderous rampage" in and around a school in Tehama County, California, has left five dead, including the shooter. No students or staff were among the fatalities, though at least two children were wounded.
Russia is considering new rules for foreign-funded media outlets in retaliation for the U.S. requiring RT to register as a foreign agent.
Australians voted in favor of legalizing same-sex marriage.
Follow us on Facebook and Twitter, and don't forget to sign up for Reason's daily updates for more content.