Department of Homeland Security
Eros.com Still Lives, But Homeland Security Raid Has Sex Workers Worried
The fate of the popular adult ad platform remains unclear after a raid on Eros' North Carolina servers.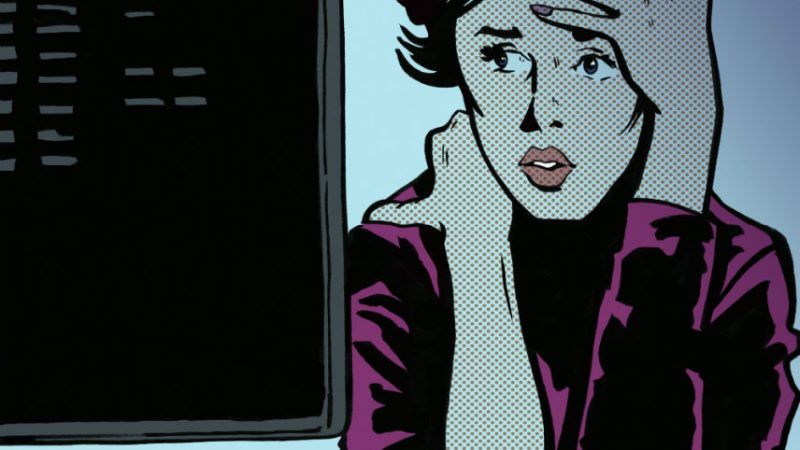 (Jacquie Boyd IKON Images/Newscom)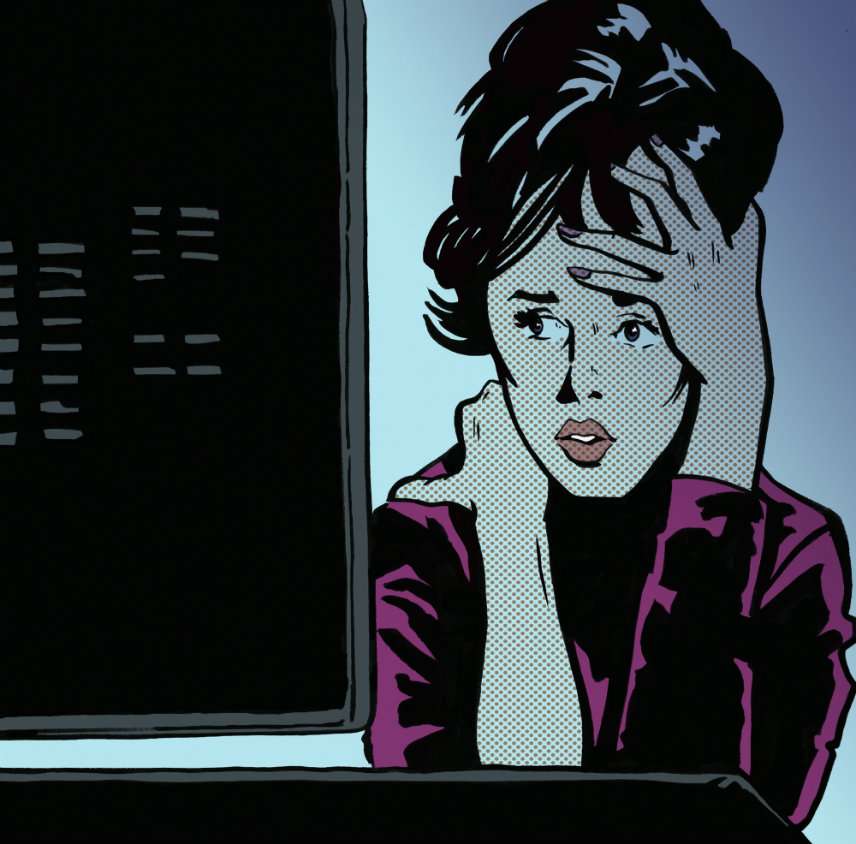 The adult-services site Eros is still live for now, but federal agents seized servers, documents, and computers containing sensitive info on thousands of Americans in last Wednesday's raid of its North Carolina headquarters. And the feds won't say why.
"That is going to expose a whole bunch of innocent people," Maxine Doogan, president of the Erotic Service Providers Legal, Education, and Research Project told Raleigh-Durham's ABC 11. "There's a big question about how the government will honor people's privacy. People have the right to their privacy and they should not be convicted or set up for moral judgment for adult activity."
Eros.com is billed as an "escort and adult entertainment directory." It's affiliated with a company called Bolma Star Services, run by Greg Huling, which operates out of Youngsville, North Carolina. But its reach is much, much broader: more than 100 area-specific sites worldwide.
Agents of Homeland Security Investigations spent hours at the place on November 8, loading lots of boxes into their trucks, according to local news reports. The U.S. Attorney's Office said the raid was part of an "active investigation," but no charges have been filed nor arrests made.
Whatever is happening, the case remains sealed for now. And the fate of the popular ad-platform remains unclear.
When the Department of Homeland Security (DHS) and the FBI took down adult ad platforms such as Rentboy.com, The Review Board, and MyRedbook, their web presence was simultaneously shuttered. So it's possible the Eros raid is related to a specific criminal case involving one or more users, not an attempt on the site itself.
If so, however, the volume of stuff taken from the Eros operations center is troubling. Surely the government could have merely demanded account information for those under investigation. The size of this seizure suggests more than an interest in a few Eros users. That, or a stunning overreach.
A third possibility is that the owners and companies behind Eros (and there is a confusing web of them) are under investigation for financial reasons.
In any event, the DHS now may have access to millions of people's "images, financial information, sexual preferences, gender identity and more," the Sex Workers Outreach Project notes in a statement. "[W]hat does Department of Homeland Security want with all of this information?"
"With sites like Eros.com and rentboy.com being added to the government shut down list we [lose] the opportunity to safely and properly lay out service boundaries, expectations, and guidelines for our interactions," the group continued. "Another site down directly puts more people in danger. Department of Homeland Security is creating an environment where perpetrators of violence can run a muck and go on to their next victim undetected."
Eros is one the few adult ad sites that takes extra measures (like checking real IDs) to ensure underage people aren't advertising or being advertised there—steps that now makes Eros users more vulnerable to government meddling and menace.
"Over the past few years, Eros has required progressively more revealing ID checks in order to confirm advertises are of age," writes Caty Simon at the sex work blog Tits and Sass. "Now those IDs, including those of migrant and undocumented sex workers, are in the hands of the Department of Homeland Security."
"No arrests have been made yet, or charges filed," notes Simon.* "But collectively, we sex workers shudder with that familiar fear: we're witnessing yet another instance of an ominous multi-year pattern, from Craigslist to MyRedBook to Rentboy to Backpage, of our advertising platforms being raided or pressured out of existence."
More panic-inspiring in the immediate term for many sex workers, though, is the loss of another advertising venue that made their lives safer and their work more profitable.
"As many Eros workers pointed out on social media, they're more worried about being homeless than about the government having [their personal] information," writes Simon. "The rest of us look on with empathy, knowing that any day, we could be next. We all try not to think about how tenuous and transitory our ways of doing business are so that we can go through our days without feeling the paralyzing economic terror hitting many of us now. But when something like this happens, it's difficult to avoid that hard fact."
* This quote was previously misatrributed to the statement from SWOP.