Miami Beach Commissioner: $20,000 Fines for Short-Term Rentals Are 'Grossly Disproportional'
But they're not excessive, she says.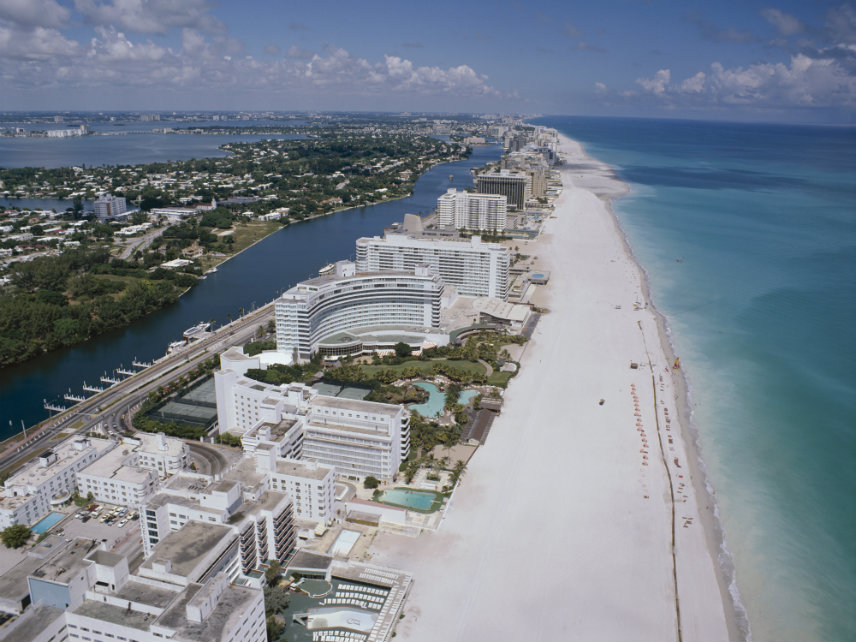 A Miami Beach commissioner who backed a crackdown on short-term rentals and online platforms like Airbnb now admits the city's $20,000 fines are "grossly disproportional."
While many cities across the country have tried to stop short-term rental platforms by issuing fines to homeowners who use such apps, none have fines as high as Miami Beach. Mayor Philip Levine, an outspoken critic of Airbnb, claims the "punitive" fines are necessary to stop the company, which he sees as as a "rampant" problem for the city.
Commissioner John Elizabeth Alemán has supported the mayor's crackdown on short-term rentals, even sponsoring a measure requiring homeowners to submit an affidavit to the city if they want to offer short-term rentals in those sections of the city where rentals of less than six months are legal. But in an interview with John Kartch published last month by Forbes, Alemán seems to admit that the city's fines go too far.
Here's how Kartch describes it:
I asked Alemán if the $20,000 fine was grossly disproportional or excessive. "I would describe it as grossly disproportional but not excessive due to the rental rates that can be commanded here. Our fine used to be one thousand dollars. We had to raise the fines to cause a change in behavior." [emphasis mine]
Alemán argues that the fines are not excessive because some of the rental rates in Miami Beach are astronomical. She's not wrong about that—Kylie Jenner recently made headlines for staying at a $12 million Miami Beach villa, rented for about $8,000 a night on Airbnb—but that's hardly the whole picture. Even a $20,000 fine might not be enough to stop someone who owns a $12 million home from renting it out, but that same fine can be destructive when levied against an average homeowner.
More important is Alemán's admission that the fines are grossly disproportional. The Florida Constitution prohibits excessive fines. And if $20,000 fines are grossly disproportional to the supposed crime of renting one's home for less than six months via an online rental platform, you have to wonder how Alemán would describe the higher fines, up to $100,000, that her city can impose on repeat offenders.
"If penalizing a responsible homeowner $100,000—a sizable portion of the home's value, in many cases—for allowing a visitor to stay overnight in their home isn't excessive, it's hard to say what is," says Christina Sandefur, vice president of the Arizona-based Goldwater Institute, a free market think tank that has sued other cities over ordinances banning or limiting short-term rentals.
Another potential indicator that the fines are excessive: No one in Miami Beach appears to be able to pay them. The city has levied more than $6.5 million in fines, Alemán told Kartch, but has only been able to collect $125,000.
This post was updated to correct the title of Miami Beach Commissioner John Elizabeth Aleman.