Bitcoin's Crazy Price Rise Might Lead Owner of Bankrupt Former Exchange Mt Gox to Crazy Profits
Customers lost billions in bitcoin, and former operator Mark Karpeles could gain well over half a billion.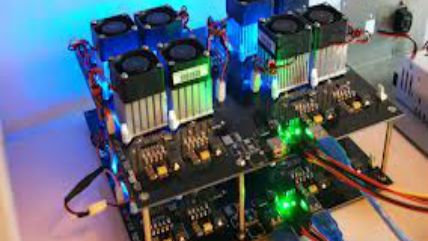 Wouldn't it be nice to come out of a bankruptcy proceeding for your disgraced company with assets worth nearly a billion dollars? Even with the possibility you might end up proven to have embezzled a ton of your former customers' funds? That strange result may happen as one of the many interesting aftereffects of the almost shocking rise in value of bitcoin, the decentralized, inflation-resistant non-state electronic currency.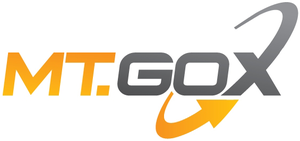 It's the bankruptcy case involving Mt Gox, which was until its 2014 collapse the leading exchange to buy and sell the cryptocurrency. The value of bitcoin has gone up around seventeenfold since Mt Gox died.
As The Wall Street Journal reports, the creditors in the Japanese bankruptcy case (the exchange was based there) are going to be paid off at the yen value of their bitcoin at the time the liquidation proceedings began in April 2014.
The bankruptcy trustee for Mt Gox believes legally that the many bitcoin left over after the yen value has been easily taken care of would belong to the shareholders of the extinct exchange, the biggest of which is another company owned by Mark Karpeles, who ran Mt Gox.
Karpeles told the Journal, not entirely convincingly, that he thinks he wouldn't personally end up making that much should that come to pass. He thinks, reports the Journal, that "finding bitcoin buyers would be difficult and it was common for bankruptcy assets to be sold at a fraction of their book value."
Nearly 25,000 people have made claims against Mt Gox for bitcoin they say they lost in the exchange. Karpeles is simultaneously facing criminal charges in Japan over alleged crimes involved in the collapse of the exchange. He claims he's not guilty of taking any customer coin. (As Mt Gox died, 850,000 customer bitcoin were lost, a total that would be worth $5.7 billion today.)
The infuriating math for those who lost bitcoin in Mt Gox:
The bankruptcy estate for Mt. Gox holds 202,185 bitcoins worth about ¥169 billion or $1.5 billion at current rates. Meanwhile, the trustee has recognized claims by exchange customers of ¥46 billion based on the April 2014 bitcoin price, a procedure that lawyers say has a sound basis in bankruptcy law.

After accounting for smaller amounts of nonbitcoin assets and liabilities, Mt. Gox has a surplus on paper of ¥111 billion, or $977 million, that could go to its shareholders, according to a calculation by The Wall Street Journal.
Karpeles' path to fortune that way is not clear, as the other company he owns that owns 88 percent of Mt Gox is itself involved in bankruptcy proceedings, as is he personally. "Trustees handling those cases would have to confirm that the bankrupt entities don't have significant additional liabilities before Mr. Karpelès receives any remaining assets," the Journal notes.
Reason on Mt Gox's 2014 collapse. Some of the other interesting consequences for the libertarian world of bitcoin's startling rise in dollar value will be discussed in a feature in the forthcoming January issue of Reason. Subscribe now!