'Democracy Vouchers' Help Incumbents, Establishment Candidates Coast to Victory
Seattle's vouchers, passed to give outsiders a leg up, instead act as campaign welfare for well-established candidates.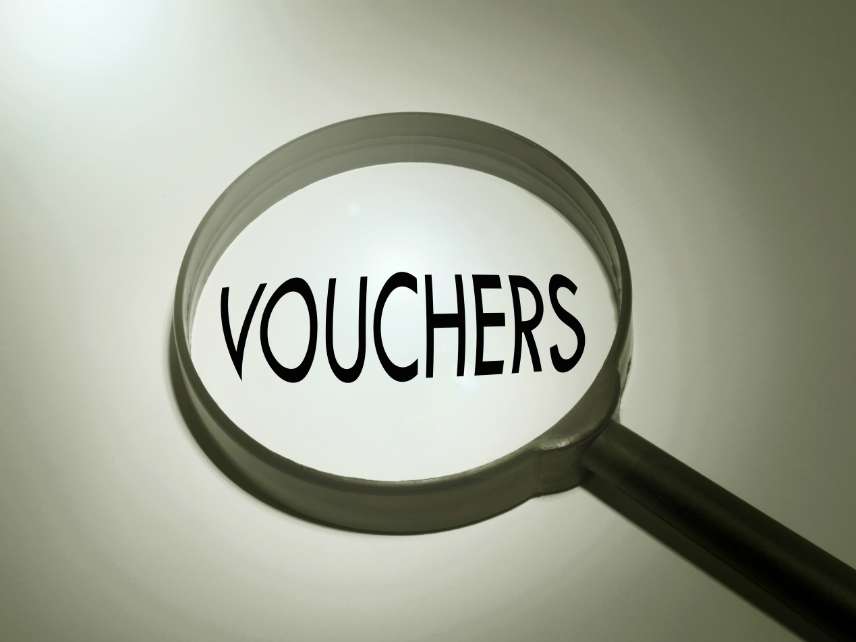 The results are in from Seattle's first election under the city's Democracy Voucher program. So far, the winners are incumbents and establishment-backed campaigns.
The program gives each registered voter four $25 vouchers to give to the qualified candidates of their choice. Voucher proponents promised the program would enable "more candidates, including women, young people and people of color, to run viable campaigns against big money candidates." Instead, incumbent City Attorney Pete Holmes and Councilmember M. Lorena González coasted to easy reelection victories cushioned by Democracy Voucher cash, winning 73 percent and 68 percent of the vote, respectively.
These results do not surprise Ethan Blevins, an attorney at the Pacific Legal Foundation.
"When you say that we are going to allow public funds to go to candidates," he tells Reason, "voters are going to give the vouchers to people they are familiar with, they know, that they are comfortable with, and those are going to tend to be incumbents."
Blevins is currently suing the city over the program, alleging that by forcing people to fund campaigns they disagree with, it runs afoul of the First Amendment. That lawsuit was preliminarily dismissed last week, although Blevins plans to appeal.
Whatever the fate of Blevins' lawsuit, his argument that the program will help incumbents seems to be holding up.
The two-term, 61-year-old Holmes, for instance, used $126,150 in Democracy Vouchers in his run against 39-year-old challenger Scott Lindsay. Lindsay had run on a platform of being an "activist city attorney" but did not qualify to recieve the vouchers.
Similarly, Councilmember González raised $213,175 in Democracy Vouchers while her opponent, political neophyte Pat Murakami, brought in a smaller haul of $128,850.
All in all, the Democracy Voucher program saw Seattle taxpayers spent $339,325 helping these two incumbents successfully retain their seats against challenges from opponents that were either younger, or less experienced and less well funded.
Something similar can be said for the City Council Position 8 race—the only election for an open seat where Democracy Vouchers could be used. There, former union campaign director Tereasa Mosqueda got 62 percent of the vote, soundly defeating tenants rights activist Jon Grant.
Both had collected the maximum allowable $300,000 in Democracy Vouchers, but Mosqueda was able to rely on more traditional measures of campaign support, like a three-to-one non-voucher funding advantage and a long list of union and Democratic Party endorsements to help put her over the top.
None of this even mentions all the even more marginal primary candidates who utterly failed to benefit from Democracy Vouchers.
That includes Hisam Goueli, a gay Muslim doctor who had never before held public office. Gouli had $14,650 in vouchers pledged to him for his campaign in the Position 8 race, but didn't meet the programs requirements to spend that money until the Friday before the city's primary. Former candidate Sheley Secrest, meanwhile, is being charged with trying to defraud the program during her run for the same seat.
Laura Friendenbach of the non-profit Every Voice, a major contributor to the 2015 ballot campaign that created Democracy Vouchers, says the program was a "resounding success" yesterday.
"Races with Democracy Vouchers saw historic numbers of small-donor campaign contributors and a more diverse makeup of campaign supporters that better reflects the people of Seattle," she tells Reason.
Her group helped perform an analysis of donors in Seattle races that accepted vouchers versus the mayoral race where vouchers were prohibited, finding that donors in the voucher-accepting races were on the whole younger and poorer.
Yet despite the increase in small-dollar donors, the actual electoral results appear to have changed very little. Better funded, more experienced incumbents dominated at the polls while outsiders fell short. That same result could easily be achieved without taxpayers funding it.