Alabama Secretary of State Wants Willful Violators of New Voting Law Jailed for 5 Years
Better to punish officials who couldn't implement the new law in a timely fashion.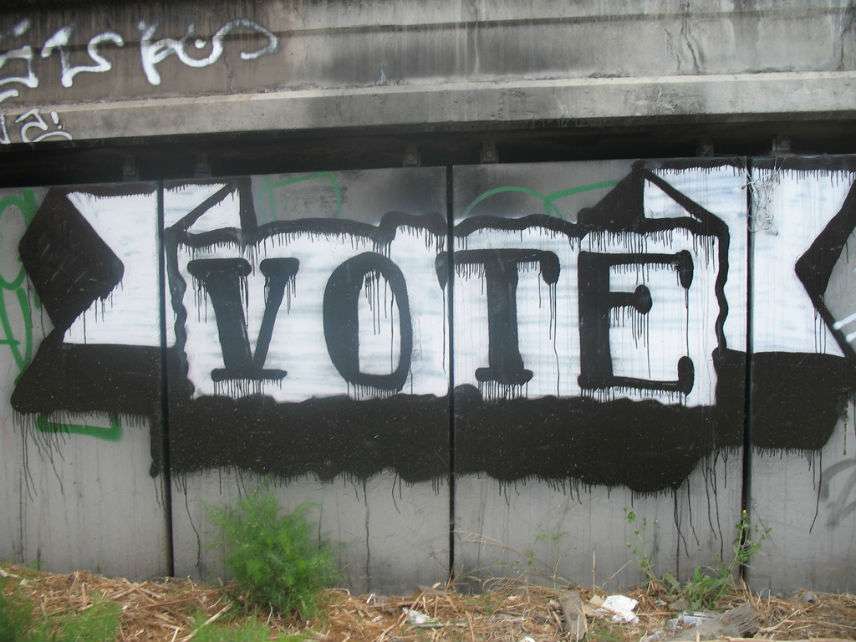 674 Alabama residents may have voted illegally in this year's Republican run-off primary between Roy Moore and Luther Strange, because they had previously voted in the Democratic primary. The secretary of state wants to send those voters who willfully broke the law to jail for 5 years, the maximum penalty.
Until May, those votes would have been legal. But a bill signed into law that month ended the practice of crossover voting, in which people vote in the primary of one party and then the primary run-off of another. (In practice, the Democratic Party had already barred registered Republicans or anyone who participated in another party's primary to participate in their run-off votes, so the new law only affected Democrats voting in Republican run-offs.)
"If these people knowingly and willfully voted because they didn't like the law, they thought the law was wrong, they thought the law was stupid, they didn't think the law should be enforced, our intentions are to identify those people, fully investigate them, if it's warranted to have them indicted, to have them prosecuted to the fullest extent of the law," Alabama Secretary of State John Merrill told ThinkProgress. "I want every one of them that meets that criteria to be sentenced to five years in the penitentiary and to pay a $15,000 fine for restitution."
The ACLU of Alabama has noted the high level of incompetence necessary for this situation to happen. "Crossover voting should not have been permitted to even occur," Randall Marshall, executive director of the state ACLU, told ThinkProgress. "Instead of putting it on the backs of voters and effectively chilling the right to vote going forward for fear of doing something that gets you put in prison for five years, this is a strong message from the state that we don't care about your right to vote."
If the Secretary of State's office did not do its job to ensure that voters could not participate in an election to which they were not entitled to participate, Merrill ought to look for those responsible and place blame there, perhaps even on himself, who as secretary of state bears ultimate responsibility for his office's failures.
If state officials did not have time to implement the new law, the state could have avoided such a quick turnaround. The legislation could have been written to go into effect after the state had enough time to prepare for it. Or, even simpler, the special election could have been held concurrently with the regular 2018 elections, which was the original plan before Gov. Kay Ivey decided to move the date of the special election up to 2017.
The state should not be in the business of putting nonviolent people in jail. The $15,000 fine for "restitution" should more than suffice as a deterrent to breaking the election law.
More importantly, the state should not be in the business of punishing residents for the incompetence and lack of foresight of government officials. Merrill is right that someone should be punished for this foul-up—but he should be looking inward at his own office, not outward at the residents he is supposed to serve.