A.M. Links: Trump Pushes Tax Plan, Rand Paul and Ron Wyden Challenge Foreign Intelligence Surveillance Act, New York Opens Civil Rights Investigation on Weinstein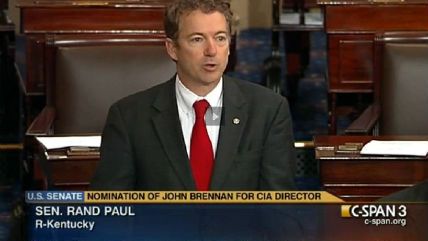 C-SPAN

Rand Paul and Ron Wyden are expected to introduce a Senate bill today that would require search warrants for U.S. data collected under Section 702 of the Foreign Intelligence Surveillance Act.

"President Trump said on Monday that he would oppose any effort to reduce the amount of pretax income that American workers can save in 401(k) retirement accounts, effectively killing an idea that Republicans were mulling as a way to help pay for a $1.5 trillion tax cut."
The Chinese Communist Party has enshrined the name and ideas of Chinese leader Xi Jinping in the party's constitution.
New York Attorney General Eric Schneiderman has opened a civil rights investigation into the Weinstein Company over the sexual assault and harassment allegations against co-founder Harvey Weinstein.
Nicaragua is joining the Paris climate agreement.
The 2017 World Series starts tonight with the Houston Astros facing the Los Angeles Dodgers in Los Angeles.
Follow us on Facebook and Twitter, and don't forget to sign up for Reason's daily updates for more content.