Updated! This "Female Libertarian" Costume Will Blow Your Mind
Too bad that it's sold out (and not real).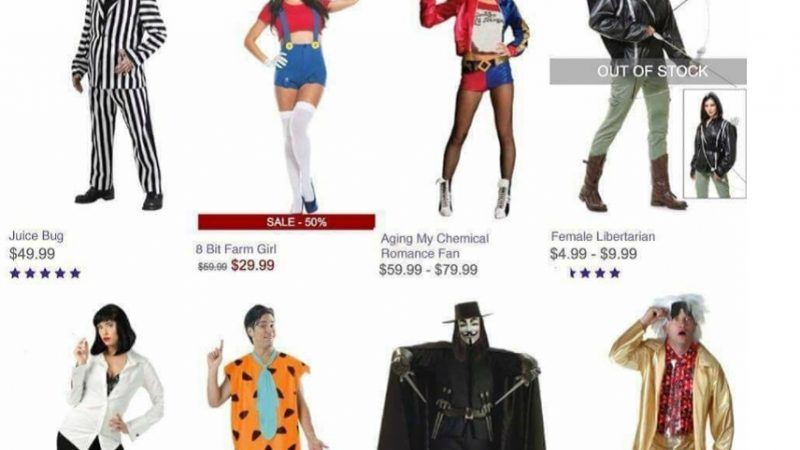 When Halloween costumes are in the news, it's usually because they are igniting semi-riots on college campuses or being mocked for their misguided "sexiness" (click here, but what is seen can't be unseen).
Now, thanks to web developer to the stars P.J. Doland, there's a great new way to look at Halloween costumes, or at least those getups that flip the bird to repressive intellectual property laws. "I love the names of these shady unlicensed Halloween costumes—particularly Katniss Everdeen as 'Female Libertarian,'" tweets Doland.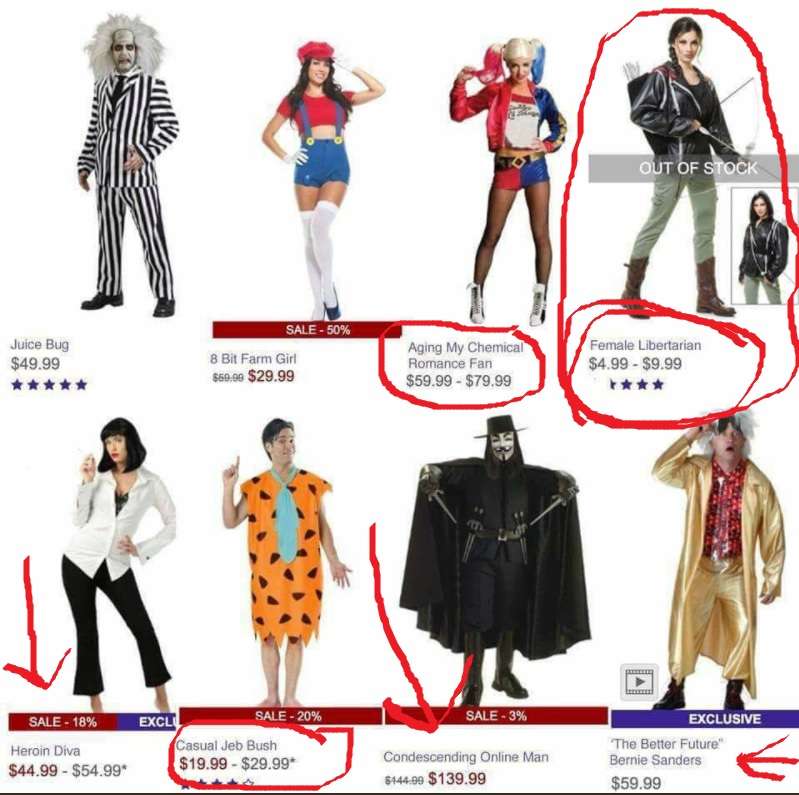 "Female Libertarian" is indeed great (there's a reason it's sold out!), but the whole collection is an embarrassment of riches which, if I can push it a bit, seems to have been curated by someone with movement sympathies. Hence the "Condescending Online Man" sporting a popular-among-annoying-libertarians Guy Fawkes' mask, casting Uma Thurman's Pulp Ficton character as a "heroin diva," and the naming of Doc from Back To the Future as "'The Better Future' Bernie Sanders."
I haven't been able to find the actual source catalog for this or other knock-off costumes and thus presume them to be fakes. But then again, we're only in it for the laffs, right?
Update: And sure enough, it's all a joke, pulled by comedy writer Mike Ginn. A beautiful, beautiful joke:
PJ, I'm happy to have fooled so many

— shut up, mike ginn (@shutupmikeginn) October 19, 2017