ICE Jails and Deports College Student for Offering Spanish Tutoring Lessons
Christina Alonso spent 48 hours in the United States, all of them in an Oregon jail.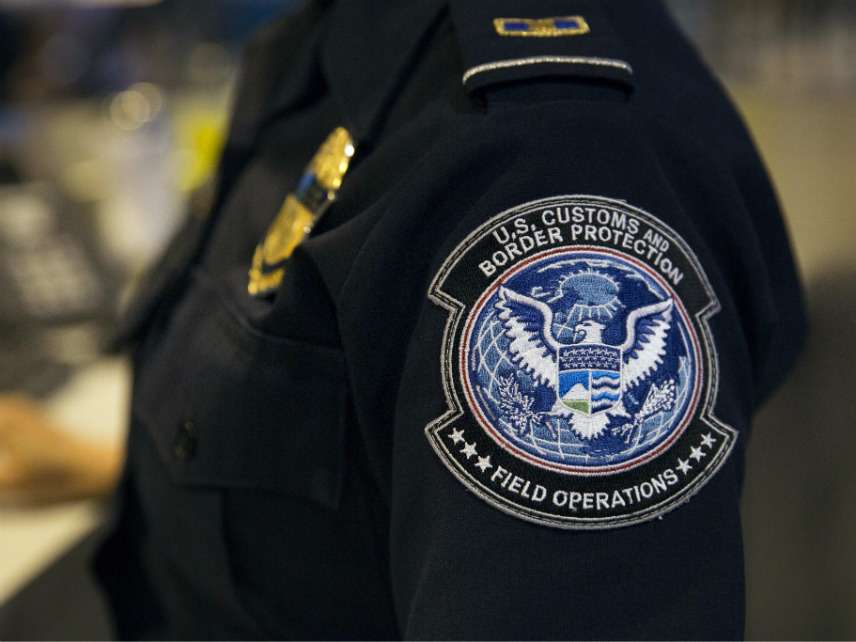 When Cristina Alonso decided to travel from her native Spain to the United States this past summer, she hoped to experience the best America had to offer. Instead she spent the whole trip in an Oregon jail.
On July 5, Alonso arrived at Portland International Airport for a planned six-week vacation. Waiting to greet her was Laurie Bridges, a librarian at Oregon State University, who had met Alonso in Spain and invited her to stay with her family in Corvallis, Oregon.
Instead, Bridges writes on the ACLU of Oregon's website, the 22-year-old college student was detained while going through customs, then shipped to the Northern Oregon Regional Correctional Facility (NORCOR).
Alonso would be held two days at the jail, where she was unable to contact either her host family in the U.S. or her relatives back in Spain. She reportedly received poor treatment from jail staff, was denied medical treatment, and then was deported from the country.
"I would have never believed that this could happen in the United States, let alone in Oregon," writes Bridges, "but I have learned that ICE [Immigration and Customs Enforcement] operates in isolation and ignores the human rights that I have come to expect as an American."
Why, you might ask, was Alonso treated this way? Was she a suspected drug trafficker? Was she on a terrorist watch list?
Nope. The problem was a letter Bridges had written for Alonso to carry with her while travelling—a letter, ironically, that she thought could mitigate any difficulties Alonso might have with airport officials.
The letter explained that Alonso would be staying with Bridges and her family, it included Bridges' contact information, and it listed several of the places they would be visiting with Alonso while she was in the United States. Fatefully, it also mentioned that Bridges would be paying Alonso $100 a week to tutor her eight-year-old son in Spanish while she was staying with the family.
Since she would be getting paid by her host family, Alonso needed a different visa than the one she brought to Portland International.
While waiting for Alonso to clear customs at the airport, Bridges received a phone call from a U.S. customs official who said that her guest had the wrong visa and that the agent would "see what he could do."
That was the last Bridges was to hear of Alonso for the next 20 hours.
The customs agent never called her back, nor did anyone else from ICE. Alonso stopped replying to messages from Bridges or her family, though read receipts indicated that someone was viewing the frantic texts that Bridges was sending her.
The next morning Bridges visited the Customs office in Portland, where she was told that her guest had been moved to a holding facility. She wasn't told where. After she reached out to the Oregon ACLU's immigration hotline, Bridges learned that Alonso was being held in NORCOR.
Bridges spent $130 dollars contacting Alonso through her jail phone account over the next day. Then Alonso was taken back to the airport and deported to Spain.
Bridges is clearly incensed by how Alonso was treated, writing that "even if she had the wrong visa, was sending a 22-year-old college student to jail the only option? They could have released her to me for two days, to be returned to the airport for her return flight. They could have explained the situation to me or her family. They could have provided her with one free phone call. But they did not."
The ACLU of Oregon contends that the treatment Alonso received is part of a pattern of abuse at the NORCOR facility, which the ACLU describes as a "a cruel and inhumane place to be." In September, the civil liberties organization sent a letter to NORCOR administrators alleging numerous rights violations, including holding detainees in unhygienic conditions, interfering with their access to legal counsel, and denying visitation rights to family members.
ICE itself has come under fire for its tactics in the state. In January, Multnomah County commissioners criticized it for conducting immigration raids inside a county courthouse in downtown Portland. Last month plainclothes ICE agents caused a stir for detaining an American citizen and government employee as he attempted to leave another Portland courthouse while anti-deportation protests were occurring nearby.
The latest incident with Alonso will only worsen ICE's reputation in Oregon. It will almost certainly sour the view many foreigners have of United States as well. Many will no doubt wonder how a country that bills itself as a land of the freedom and opportunity can jail and deport a college student for daring to earn a little pocket money on her first, and likely last, trip to America.