California Partially Repeals Foolish Law That Accidentally Banned Book Signings
Mark Hamill's ill-conceived effort at getting the state to crackdown on autographed memorabilia ends, predictably, in failure.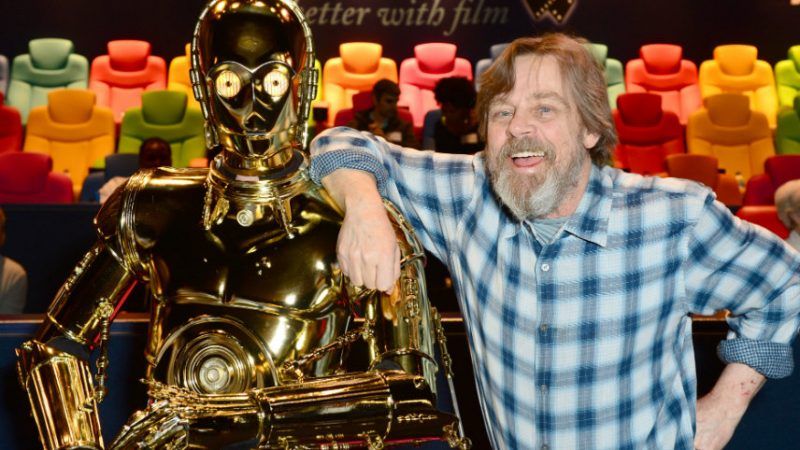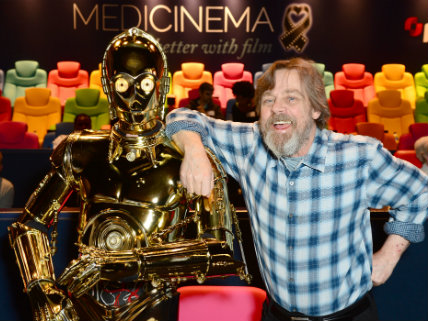 Next year California's bookstores will once again be able to host author signing events without fearing an expensive lawsuit.
The threat of those suits sprang from a 2016 law that tried to crack down on sales of fake autographed memorabilia by requiring retailers to provide certificates of authenticity for any autographed merchandise worth more than $5. Last week Gov. Jerry Brown signed a bill that loosened the new rules: The threshold will now be updated to $50 for most autographed memorabilia. Autographed books, fine art, furniture, and decorative objects will be excluded from the certificate requirement, according to The Los Angeles Times.
"The law was ostensibly passed to protect people from fraud. But it made little sense when applied to stores like Book Passage, which sell books that are autographed in the consumers' presence—and thus present no risk of fraud," notes Anastasia Boden, an attorney for the Pacific Legal Foundation, which had sued to stop the original law.
As I reported when that lawsuit was launched, the list of criteria for the certificates of authenticity was absurdly long. The law specified that those certificates must contain a description of the collectible and the name of the person who signed it, the purchase price and date, and an "explicit statement" of authenticity. It must also indicate how many items were signed, whether they are numbered as part of a series, and whether any more might be sold in the future. There also has to be proof that the seller is insured. And of course there has to be a certificate number provided by the State Board of Equalization. There's a separate requirement for an "identifying serial number," which, naturally, has to match the serial number of the receipt—a receipt that must be kept by the seller for no less than seven years after the transaction. Finally, the certificate of authenticity has to say whether the author provided his John Hancock in the presence of the dealer, or another witness, and include the name of the witness. (There is no requirement that the witness' first born must also sign the form.)
A single mistake or omission could cost book stores huge sums of money: up to 10 times the purchase cost, plus damages, plus court costs, plus attorneys fees, plus interest, says Boden. The law led the Easton Press—a publisher that counts novelist Neil Gaiman, pop astrophysicist Neil deGrasse Tyson, and humorist Carol Burnett among its authors—to stop shipping signed books to Califorinia stores. That decision was made to avert potential suits, but it further hurt small stores like Eureka Books in San Francisco.
The consequences for bookstores may have been unintended, but they were anything but unexpected. Reason's Brian Doherty, covering the original bill's passage in September 2016, warned that it could "if fully enforced squash, among other things, the practice of author book events." That's exactly what happened.