Don't Cite The Hunting Ground in Defense of Harvey Weinstein
Sexual harassment is a real problem, but this activist documentary about rape on campus missed the mark.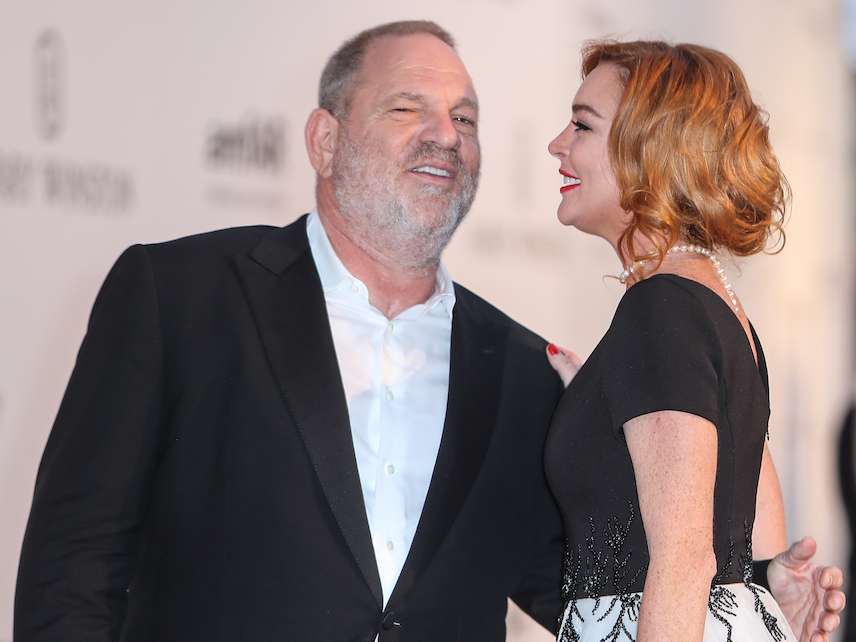 Asked to comment on the exhaustive list of sexual harassment allegations made against Harvey Weinstein in a bombshell New York Times piece, filmmaker Rob Reiner had this to say:
What can my community do? Listen, this is happening in every workplace in America. I mean, you have Fox News. I mean, this is—you talk about sexual harassment. That goes on and it's disgusting. It's disgusting, you know? And the thing to do about it is to—how about this? Harvey Weinstein funded this movie "The Hunting Ground"? How do you do that? I mean, you know."
That's according to the NYT's Sopan Deb. Reiner's incoherent comments echo Weinstein's own response to the controversy, which involved a quick pivot to the evils of President Trump and the NRA. But Reiner deserves separate criticism for mentioning The Hunting Ground—presumably in an attempt to lessen the gravity of Weinstein's failings, or at least muddy the waters, though it's a bit hard to tell where he was going with this.
Indeed, as The New York Times noted in its Weinstein story, his company distributed The Hunting Ground, an activist documentary film about sexual assault on college campuses. Many are now pointing out Weinstein's rank hypocrisy; he was calling attention to the problem of sexual misconduct while being a major contributor to it.
But in the attempt to (correctly) paint Weinstein as a hypocrite and predator, let's not forget an important fact: The Hunting Ground is a biased, deeply flawed work of scaremongering. Several of the sexual assaults that anchor the film are heavily disputed. Its central thesis—that college is a place where serial sexual predators are free to prey on women—is based on junk science. The film just isn't an accurate portrayal of the phenomenon it's trying to explain.
Whether The Hunting Ground is any good shouldn't influence the collective appraisal of Weinstein. He's a sexist jerk, regardless. But he's not a sexist jerk who somehow managed to produce a great documentary about sexual assault. He's a sexist jerk who produced a documentary that vastly exaggerates the sexual assault problem on college campuses.
Hunting Ground producers Amy Ziering and Kirby Dick struggled to identify a single undisputed serial sexual predator in their film. Perhaps, by way of apology, they could repurpose The New York Times' impressive reporting for a sequel documentary about a real boogeyman. Suggested title: Harvey's Hunting Ground.