2014 "Moron" Tweet by Donald Trump Kinda Predicts the Future
The president is a gift that keeps giving, distracting, and giving more. Wish it would stop.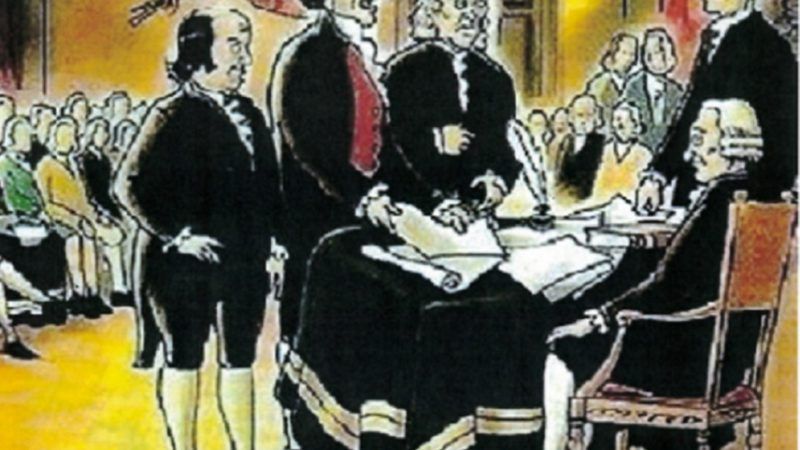 Love him or hate him, it's hard as hell to ignore President Donald Trump.
The latest dumb flap? Word is that Secretary of State Rex Tillerson called the president a "moron" over the summer. From NBC News:
The tensions came to a head around the time President Donald Trump delivered a politicized speech in late July to the Boy Scouts of America, an organization Tillerson once led, the officials said.

Just days earlier, Tillerson had openly disparaged the president, referring to him as a "moron," after a July 20 meeting at the Pentagon with members of Trump's national security team and Cabinet officials, according to three officials familiar with the incident.

In an unscheduled statement to reporters Wednesday morning, Tillerson directly addressed that version of events, saying, "I have never considered leaving this post."
And yet, Tillerson "did not deny calling the president a 'moron,' declining to address that remark directly and saying, "I'm not going to deal with petty stuff like that." According to NBC and other accounts, Mike Pence was instrumental in getting (begging?) Tillerson not to quit.
But whatevs, right? If cabinet members aren't slagging their boss, what good are they, right? But here's where you can always count on Trump to provide something…more. Via the crazy, mixed-up Twitter feed of John Tabin comes this Trump tweet from 2014:
An interesting cartoon that is circulating. pic.twitter.com/OPG2R2ytkr

— Donald J. Trump (@realDonaldTrump) October 22, 2014
For more on Trump's tweets and p.r. strategy, go here.