Puerto Rico Responds to Disaster Stupidly by Banning Alcohol Sales
Governor's decree makes recovery even harder for bar owners.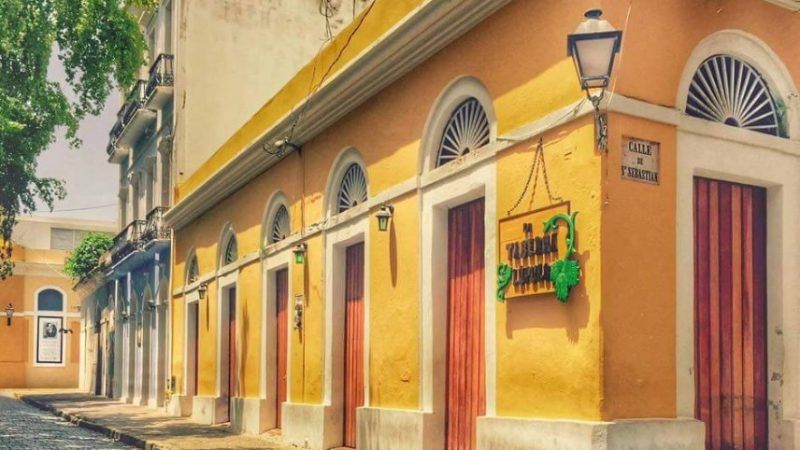 (La Tuberna Lupulo/Facebook)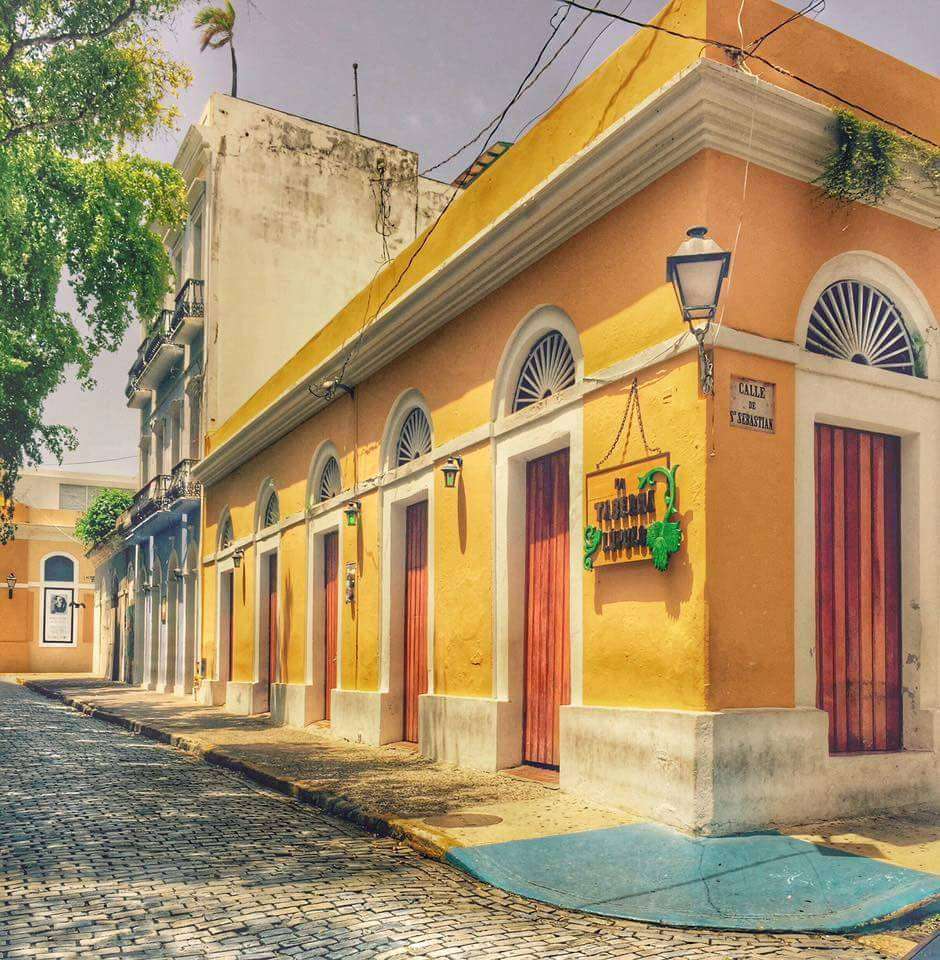 Puerto Rico is suffering on a massive scale in the wake of Hurricane Maria earlier this month.
Eighty percent of the nation's food crops were destroyed by the storm. Losses on the island total in the tens of billions of dollars. Aid has reached the country, but not yet those in need. Some 10,000 shipping containers filled with food, water, and other supplies are sitting at the country's main port due to a combination of damaged roads, fuel shortages, and the absence of many truck drivers.
There has been some good news amidst the bad. Many companies have donated to hurricane relief efforts in Puerto Rico. And the Trump administration temporarily waived the Jones Act, a dumb 1920 law that restricts which boats may ship to the island.
I love Puerto Rico. My girlfriend and I spent a couple weeks in the country to celebrate our 20th anniversary in 2013. We began and ended our journey in San Juan, visiting cities and towns all around the island in between by car.
Our trip was almost perfect. Except for the plodding, mean motorcycle gang that went to great lengths to make sure I couldn't pass them on the highway, the people were uniformly great. Except for being bitten by a random fish, the beaches and water were wonderful.
And except for the mofongo—I typically love plantains, but I don't get mofongo one bit—the food was amazing. I ate what might be the world's best roast pork at a little roadside joint outside of Luquillo.
What I may remember most about Puerto Rico is that there are so many great bars across the island to sit down and chat with the locals. My favorite bar on the island, without a doubt, was La Taberna Lúpulo in Old San Juan, a friendly, breezy, 50-tap space in an old colonial building that bills itself as Puerto Rico's premier craft beer bar (though they also have a great selection of rum).
I've followed La Taberna Lúpulo on Facebook since. I noted their preparations for Hurricane Irma, and was happy to see—save for a power outage and a downed tree or two outside—that they'd made it through that hurricane relatively unscathed.
Like the rest of Puerto Rico, though, La Taberna Lúpulo is struggling to get by after the island was slammed by Hurricane Maria. The bar has no water or electricity.
But that's just the half of it. The bar also has had no way to make money, thanks to a curfew and to a bizarre decision by Ricardo Rosselló, Puerto Rico's governor, to prohibit most alcohol sales on the island. Indefinitely.
"We tried to open in a limited capacity but between the curfew, the dry law and the inability to get fuel, we found it hard to staff the bar and impossible to justify being open as anything other than a meeting spot for folks who had nothing to do but wander the streets looking to share stories," they posted on Facebook this week. "In short, we were hemorrhaging money."
Penalties for violating the alcohol ban were steep: six months loss of license to sell alcohol. Several bars on the island were punished for ignoring the ban.
"No establishment can sell alcohol during the emergency," the public affairs ministry declared.
Well, not quite. The alcohol ban isn't absolute. Hotels—including those a short stroll from La Taberna Lúpulo in Old San Juan—can still serve alcohol without restrictions.
"Somehow they are allowed to serve beer while we, less than a block away in some places, are not," Lúpulo lamented in the bar's most recent Facebook post. "Doesn't seem fair, but it's the law. We hope it doesn't lead to our insolvency, but short time will tell."
That's rubbish. The curfew may or may not be necessary. But a discriminatory alcohol sales ban has no legitimate justification.
After a disaster, people need spaces like La Taberna Lúpulo to help them get back on their feet. We've seen the vital role that bars and restaurants have played in places like post-Katrina New Orleans and post-9/11 New York City. As I discussed in a 2012 law-review article, bars in particular have a long and vibrant history in this country as gathering spaces that facilitate not just drinking but, also, important dialogue of the sort that occurs no place else.
To recover, we need bars like these. Thankfully, just as I was wrapping up this column, I got some good news from my leading Puerto Rican news source: La Taberna Lúpulo's Facebook feed. The governor lifted the alcohol ban and narrowed the curfew. Lúpulo is back open for business. I wish them and all of Puerto Rico a speedy, complete, and booze-aided recovery.