Good News: Robots Will Steal Only 9 Percent of Jobs, Not 38 Percent Says New Study
Whether automation produces net job losses depends on the relative sizes of its job-creation and job-destruction effects.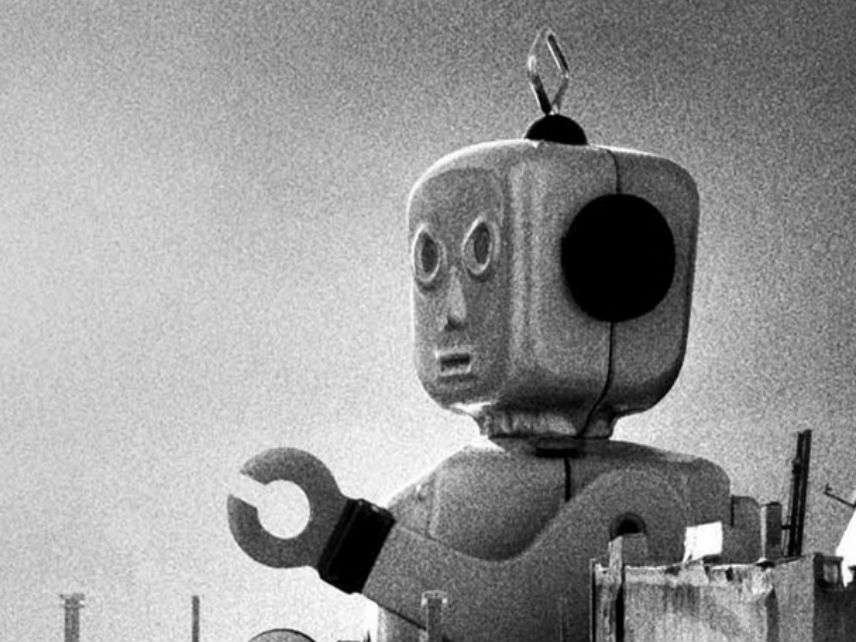 Researchers with the Centre for European Economic Research, relying on job-level rather than occupation level data, estimate the number of jobs at risk to automation could be as low as nine percent.
Researchers at Oxford University surveying 702 occupations reported in 2013 that nearly half of all jobs in the United States are at risk of being automated away during the next two decades.
Another study in March 2017 by analysts at the consultancy PwC estimated that that around 38 percent of jobs in the U.S. are at potential high risk of automation.
The new study by CEER, "Revisiting the Risks of Automation," says not so fast. Earlier studies skewed their estimates of future job-stealing automation relying too heavily on occupation-level instead of job-level data with regard to the tasks that people actually perform while working.
Applying this analysis to jobs across the U.S. economy, the CEER find "that the automation risk of U.S. jobs drops from 38 percent to 9 percent when allowing for workplace heterogeneity. Occupation-level assessments of automation potentials thus are severely upward-biased."
The researchers found "the majority of jobs involve non-automatable tasks more often compared to the occupational median job, as workers of the same occupation specialize in different non-automatable tasks." In other words, workers increasingly take on other tasks that complement the aspects of their jobs that become automated.
As an example, the authors' analysis finds that there is a 74.4 percent risk of automation for ISCO-08 classified Numerical and Material Recording Clerks when looking just at median-occupation level data. However, job-level data suggests that many clerks specialize in niches that involve non-automatable tasks such as presenting, planning or problem solving.
"Taking the large and heterogeneous range of their tasks into account suggests that only 18.2 percent of them actually face a high risk of automation," the researchers conclude. "Put differently, the average worker does a job that is much less automatable than the median job automation potential in this profession."
Still, if one in ten U.S. jobs is endangered by robots, doesn't mean that we should nevertheless be worried? Probably not. As the CEER analysts note, whether or not automation leads to net job losses depends on the relative sizes of its job-creation and job-destruction effects.
My July, 2017 article, "Are Robots Going to Steal Our Jobs?," pointed out there are good reasons to think that just like previous waves of technological progress modern automation will result in the creation of more jobs, not fewer.