CrossFit Founder Greg Glassman: 'I Don't Mind Being Told What To Do. I Just Won't Do It.'
Glassman talked about conscious capitalism and how he harnesses the power of markets and community in an interview with 60 Minutes.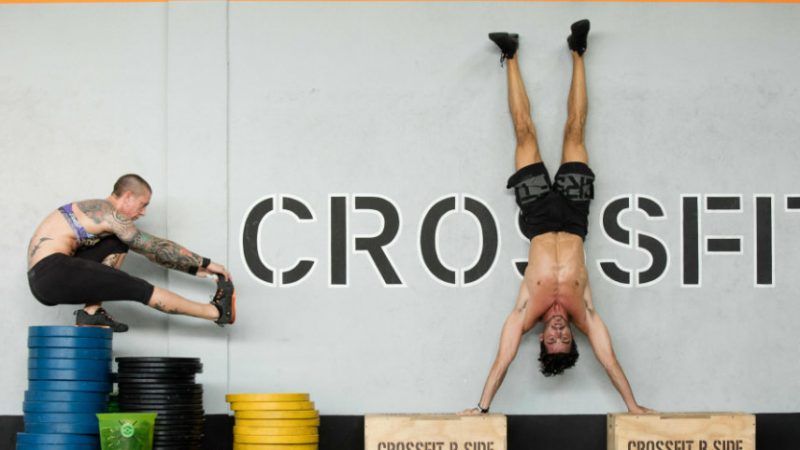 (Massimo Sestini/ZUMA Press/Newscom)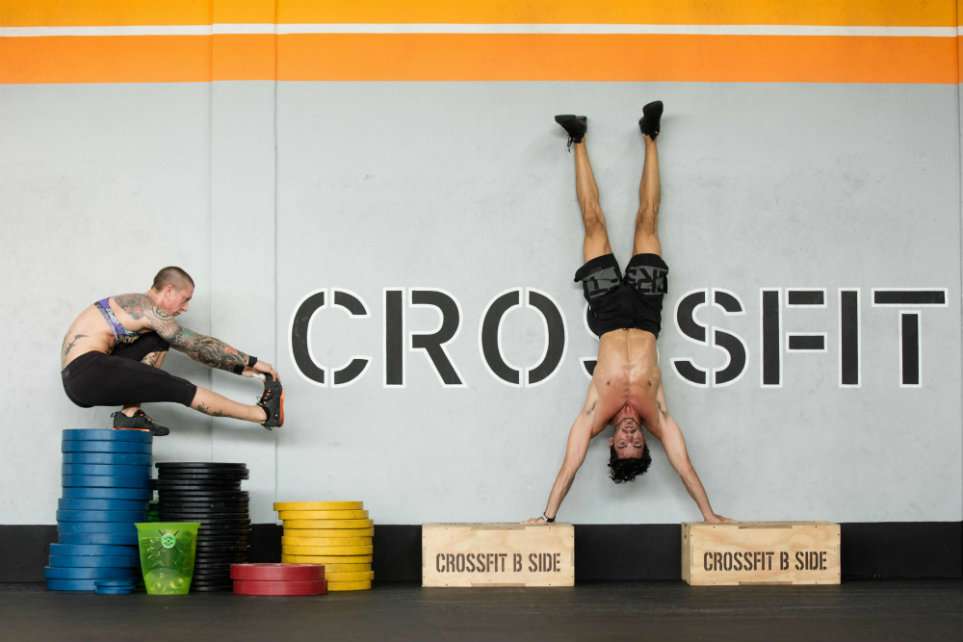 "I don't mind being told what to do," said CrossFit founder Greg Glassman recently. "I just won't do it. Say anything you want."
Spoken like a true libertarian.
But Glassman's libertarian bona fides go beyond an individualistic streak. In a new 60 Minutes segment, Glassman credits his program's success with a free market approach to franchising and a personal belief in what we might (to borrow a buzzword) call "conscious capitalism."
Chances are, you know someone devoted to CrossFit. Part fitness regimen, part gym, part spectator sport, and part lifestyle, CrossFit—now the largest fitness chain in the world—was launched by Glassman in 2001 and now boasts around 14,000 gyms, or "boxes," globally. Glassman is sole owner and director of the private company, which is estimated to be worth millions.
"One reason CrossFit's grown so fast is because just about anyone who wants to open a 'box' can after paying a $3,000 yearly fee and passing a two-day seminar," reports 60 Minutes. "It's how the company makes most of its money."
Glassman quickly shuts down skepticism from interviewer Sharon Alfonsi about this process:
Sharyn Alfonsi: "Two days to take a course, then I can open a gym?"

Greg Glassman: Amazing, huh?

Sharyn Alfonsi: I mean, to me, is that enough?

Greg Glassman: Well, the— here was the alternative. Here's what it used to be: All ya had to have was the money. And you don't even have to take a test. That's where every other chain came from, someone just launched 'em.
The show goes on to report that "unlike most gym chains, Glassman…relinquishes nearly all control over his affiliates," a philosophy they attribute to his being "a die-hard libertarian." (CrossFit and Glassman have previously donated to the Reason Foundation, the nonprofit that publishes Reason.)
There are no rules, for instance, about one CrossFit gym locating too close to another; Glassman's philosophy is that the strongest will survive.
Sharyn Alfonsi: —they can do it any way they want to do it.

Greg Glassman: —this isn't Kentucky Fried Chicken or— yeah, it's— it's CrossFit.

Sharyn Alfonsi: You let them do what they want to do once they—

Greg Glassman: I do.
Information about CrossFit exercises and philosophy can all be found for free on the company's website. "How does that make sense?" asks Alfonsi.
Greg Glassman: Yeah. It didn't until we did it, you know, the more video we give away, the more money we make.
In other words, Glassman isn't capitalizing on some secret knowledge or specialized equipment that only CrossFit boxes contain but creating the kind of program and philosophy that thrives on community. Explaining CrossFit's enviable business growth, Glassman explained, "I'm not trying to grow a business…I'm doing the right things for the right people for the right reasons."
Kudos to Glassman for demonstrating what libertarians like to preach to oft-resistant audiences: doing the right thing can be profitable, and doing the profitable thing can be right.
Reason TV talked to Glassman in 2013. Check out the interview below: