Racially Motivated School-Secession Case Shows Need for Expanded School Choice
The NAACP has filed an appeal to stop the secession, on the grounds that race was an underlying factor in creating the new school district.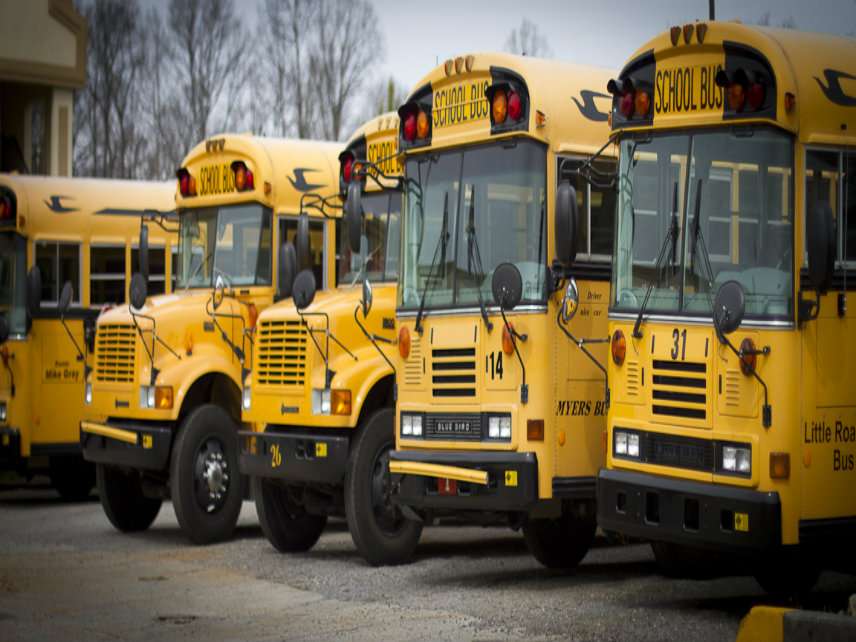 The National Association for the Advancement of Colored People (NAACP) has filed a federal-court appeal to stop the city of Gardendale, Alabama, from secceding from the Jefferson County School District.
Last April, Judge Madeline Haikala ruled that the city of Gardendale could separate and create their own school district, despite the fact that "race was a motivating factor" on the part of some city officials and residents.

Officially, Gardendale leaders and residents say they just want local control of their schools and don't want to send their tax dollars to schools that their children don't attend. But, as is often the case with such endeavors, the area trying to secede is more affluent and white than the district they're trying to leave, meaning secession would further exacerbate school segregation along racial lines.

School secession is by no means a new phenomenon, but this case in particular touches on all the contentious points that typically accompany such separations.
In the aftermath of Brown v. Board of Education, school secession became a way to avoid desegregation orders that were placed on many of the nation's larger school districts. Creating new districts often meant that the desegregation orders no longer applied, and new court orders were unlikely since these new districts seldom had a significant number of minority students to integrate.
The legacy of this practice can clearly be seen on school district maps across the country. Many districts look like their gerrymandered congressional counterparts: bizarre in shape and each serving specific segregated demographic groups. In particular, urban areas, many of which are still plagued by the legacy of government redlining, have the most egregious gerrymandered school-district boundaries.
None of these lines would matter, of course, if one's residence did not determine where one goes to school.
Many strides have been made in this regard over the past few decades, thanks to the growth of charter schools and vouchers. Still, families in many places remain stuck with their local public school as the only option.
Alabama does have two school choice programs: a tax credit and a state education scholarship. But the number of students helped by these programs is relatively small.

What makes the Gardendale case even worse is that Alabama's school finance formula is woefully outdated and inefficient at distributing funds. Rather than having funds follow the student, money is allocated based on resources (teachers, etc.). This is a boon for more affluent districts that can raise more local tax dollars and hire more teachers, but disastrous for districts that serve more low-income areas.

From a libertarian perspective, the ruling to allow Gardendale's secession may seem perfectly justified, given the area's understandable desire for local autonomy. After all, locals should know how to spend their tax dollars better than county officials who may not live in the city. There's also an understandable aversion to government encouraging diversity for diversity's sake, which is often the perception of things like mandated busing to achieve racial integration.
Despite all of this, school secession still does far more harm than good. It further entrenches the idea that where you live should determine where you go to school, trapping kids who attend poor-performing schools. That's not something that any advocate of expanded school choice could reasonably support.

Gardendale's decision to cordon itself off from Jefferson County is merely a perpetuation of the exclusionary nature of America's public education system: these are our schools, not yours. Ideally, students from the rest of Jefferson County should be able to attend Gardendale schools if poorly served by their local school. In turn, Gardendale residents should be able to send their kids to schools like Jefferson County's International Baccalaureate School, consistently ranked as one of the best public high schools in the country.

When schools can compete with each other, good schools thrive, bad schools eventually shut down, and all students have better access to a good education. On the other hand, when district boundary lines limit student options, schools in both affluent and low-income areas have little incentive to improve.
Being a part of a large urban district with some poor-performing schools did not diminish the academic quality of my high school. In fact, with the district's policy of open enrollment (students can attend any school within the district, not just the school closest to them), my high school's enrollment swelled as more students who otherwise might have been zoned to go to a failing school closer to their home were now able to receive a better education. That's the power of the free market at work.

What's disappointing about the Gardendeale case (and others like it) is that ensuring that all children have access to good schools seemed to be a side issue. Messaging surrounding secession seemingly had more to do with race than anything else. As documented in Haikala's ruling, one of the first public statements from a pro-separation organizer discussed how "a municipal system would give Gardendale 'better control over the geographic composition of the student body.'" Other residents worried about how Gardendale's schools might change if left within the Jefferson County School District. "Would you like to live in Center Point or Adamsville [predominantly black areas]? . . . think about how quickly an area's demographics change," commented one resident on the school Facebook page.

By no means were all residents chiefly concerned about the school's racial demographics, but it's clear from the communication between some residents, organizers, and city officials that race was definitely an overriding factor. Haikala concluded her ruling with a scathing critique of the Gardendale School Board, writing that "the messages of inferiority in the record in this case assail the dignity of black school children." Yet she still begrudgingly allowed the separation to go forward.

Whether the NAACP will successfully get this ruling overturned remains to be seen, but if they do succeed it may set a precedent for future school secession cases. It would be a very welcome development. More school choice, not less, is the key to success.