Were Anti-War Libertarians Gullible for Believing Trump Would Take on the War Party?
Matt Welch talks with MilLiberty about foreign policy, post-communist Europe, collectivist antipathies, and the apocalyptic style within libertarianism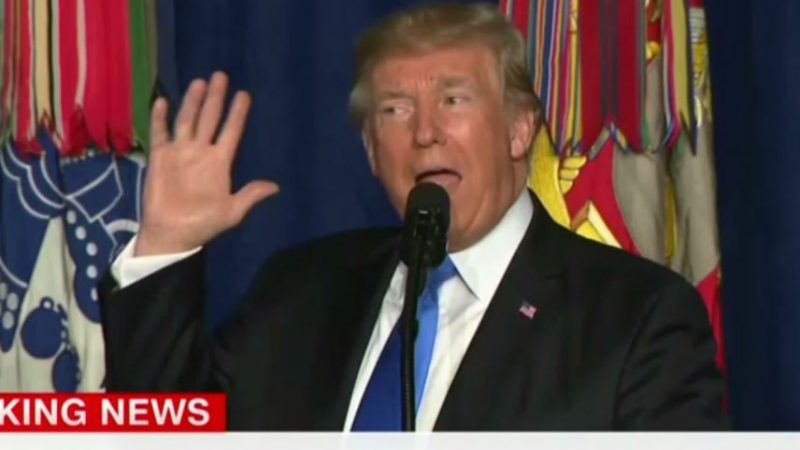 Yesterday I had the pleasure of conversing with Caleb Franz, podcast director for OUTSET magazine, who describes himself as "your neighborhood libertarian" and a media entrepreneur busy "finding new and unique ways to convey the message of liberty." One of those ways is via MilLiberty with Caleb Franz, a weekly podcast interviewing such characters as Austin Petersen, Isaac Morehouse, and, this week, me.
The conversation ranged from my formative years in post-commie Central Europe under the influence of Václav Havel, Cory Booker's doomed weed bill, libertarian/conservative overlap with and apologia for the alt-right, the now-curdled enthusiasm for Trump's foreign policy among anti-war libertarians, the ominous rise of collectivist antipathy in American politics, among other non-controversial topics.
MilLiberty—Episode 45: Exclusive with Matt Welch
Also, I'll be on Friday night's Real Time with Bill Maher on HBO Friday at 10 p.m. ET, on which more tomorrow. You can submit questions to the show's "Overtime" segment at this link.