A.M. Links: Trump Attacks Graham and Flake, Bannon Calls Alt-Right a 'Collection of Clowns,' Philippine Drug War Kills 58 in 3 Days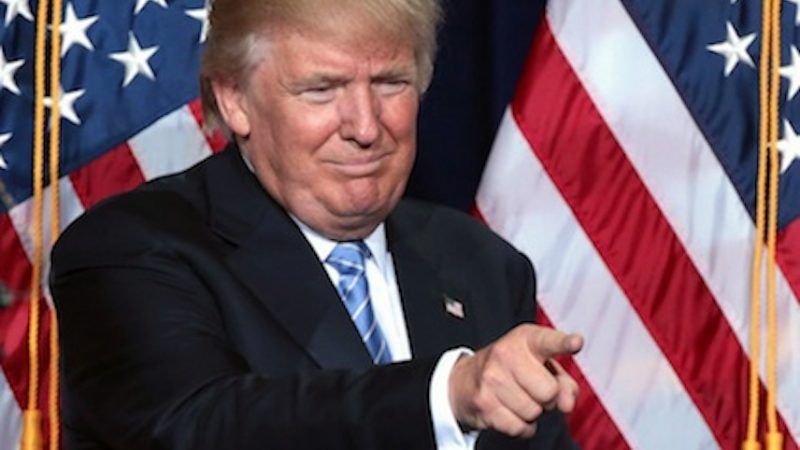 Gage Skidmore / Flickr.com

President Donald Trump took to Twitter this morning to defend his Charlottesville statements from criticism by "publicity seeking Lindsey Graham," "the Fake News," and "Flake Jeff Flake."

"President Donald Trump's decision to double down on his argument that 'both sides' were to blame for the violent clashes at a white supremacist rally in Charlottesville, Virginia, was driven in part by his own anger — and his disdain for being told what to do."
New poll: 51 percent of Americans "disapprove of the job Donald Trump is doing as president."
"In an interview he said he believed was private, Stephen K. Bannon described the alt-right as a 'collection of clowns' and lashed out at rivals in the Trump administration."
In the past three days in the Philippines, police have killed 58 suspected drug users or dealers.
Hong Kong student activists Joshua Wong, Alex Chow, and Nathan Law have been sentenced to six to eight months in prison.
Follow us on Facebook and Twitter, and don't forget to sign up for Reason's daily updates for more content.