The Federal Government Has Been Subsidizing Phone and Internet Access for Dead People
A bipartisan group of senators wants an investigation into the government's latest disastrous internet intervention.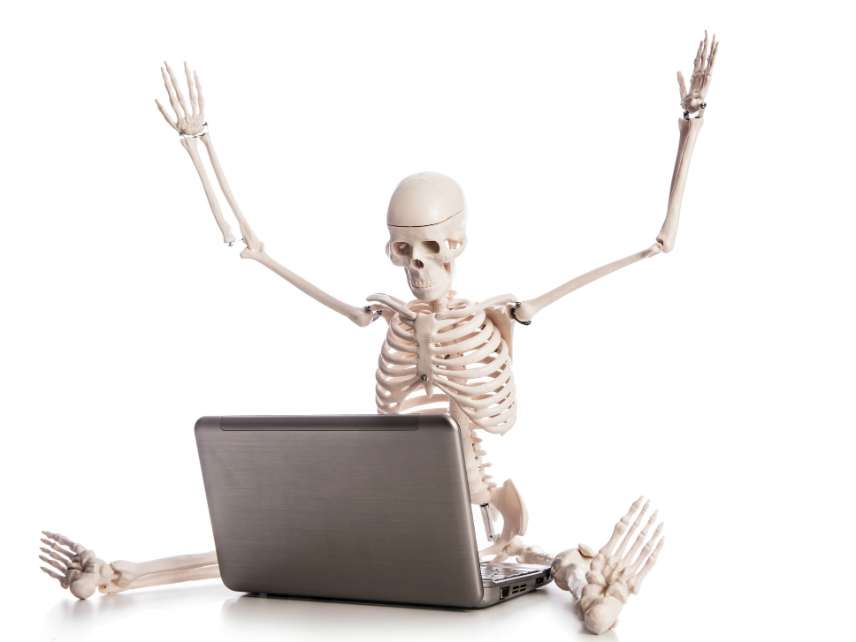 Lifeline—a federal program that is supposed to subsidize telephone and broadband internet service for low-income Americans—has been handing out subsidies to millions of ineligible recipients, including thousands of dead people.
Now a bipartisan group of senators wants answers.
On Monday, the leadership of the Senate's Homeland Security and Government Affairs Committee sent a letter asking the Government Accountability Office (GAO) to hand over any specific findings of fraud they've found in the Lifeline program for "further investigation and possible enforcement action."
This request was prompted by a June GAO investigation of Lifeline, which is funded by the Federal Communications Commission (FCC). The report found that 1.2 million participants' eligibility could not be verified, that 5,510 were receiving multiple subsidies, and that another 6,378 were dead. In all, taxpayers could be paying $138 million annually in potentially fraudulent payments.
Even by the feds' standards, the lack of accountability here is shocking. It highlights the inherent dangers that accompanies any government foray into the internet business.
Under Lifeline, individuals earning below 135 percent of the federal poverty line, or who are receiving benefits from Medicaid, SNAP, or a similar program, are eligible for a $9.25 monthly subsidy on their internet or phone bill. That subsidy comes in the form of lower bills from participating phone and/or internet providers, who the government reimburses based on the number of Lifeline participants they have signed up.
The Universal Service Administration Company (USAC)—a private nonprofit—administers the program, handing out $1.5 billion in subsidies to 12.3 million people in 2016.
In its 2017 report, the GAO found several "weaknesses" in the program design. Notably, the government relies on service providers to conduct eligibility checks for Lifeline, and "companies may have financial incentives to enroll as many customers as possible."
Indeed, providers have absolutely no incentive to check eligibility adequately. Enrolling more Lifeline participants means a provider receives more subsidies. Servicing more Lifeline participants also allows a provider to raise prices, as the federal government, not their customers, will eat the increased costs.
Sure enough: When GAO staff submitted fraudulent Lifeline applications to 19 Lifeline service providers, 12 accepted them into the program.
On a macro level, GAO examined the eligibility of some 3.5 million Lifeline beneficiaries in six states. The eligibility of over a third could not be verified. And as mentioned above, more than 11,000 were ineligible either because they were receiving multiple subsidies or because they were dead.
GAO notes that "these numbers likely understate the number of people reported dead who were reenrolled in Lifeline," due to inadequate record keeping.
The FCC has failed time and again to implement procedural safeguards or even evaluate the effectiveness of the program. The commission promised to review USAC's performance a year after contracting with them to administer the program; then it didn't. In 2005 the FCC awarded a contract to the National Academy of Public Administration to study the administration of the program, then inexplicably cancelled that contract.
Not only is Lifeline poorly administered, the GAO concluded, but it is probably unnecessary, since it "may be an inefficient and costly mechanism to increase telephone subscribership." Most low-income households receive phone service without any need of a Lifeline subsidy, and many current participants would likely maintain phone service in the absence of the assistance.
The same can be said of Lifeline's relatively new mission of increasing broadband access. Pew Research Center found that internet usage went from 52 percent to 84 percent from 2000 to 2015. The gains for low-income Americans was even more pronounced, with those earning less than $30,000 a year increasing from 34 percent in 2000 to 74 percent in 2015—all without the aid of Lifeline.
This isn't the only government foray into the internet business to have ended in disaster. As part of Obama's stimulus program, the feds spent $4.7 billion on grants to local broadband projects to increase access and speed. Some $594 million in program funds were eventually suspended after revelations of undocumented expenditures, wasteful projects, and simple graft.
Local governments' internet interventions have often been disastrous too, with one recent study finding that most municipal broadband networks are operating at a loss.
Lifeline still has its defenders. FCC Commissioner Mignon Clyburn has claimed that cutting the program would deny people "access to critical services like 911." Access to 911 is a great thing, but it is a little too late for those Lifeline clients who are dead.