Baltimore Removes Confederate Monuments Overnight, Hope Hicks Is the New Scaramucci, Bad Reviews for Trump's Latest Performance: A.M. Links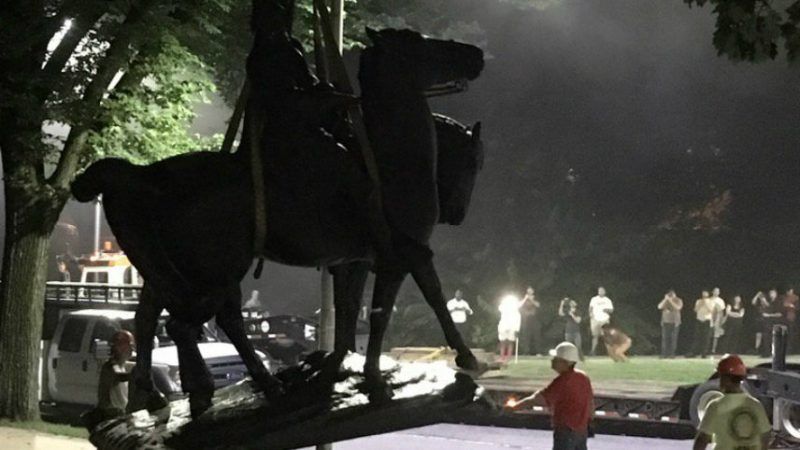 Reviews are in for Trump's Tuesday press conference about violence in Charlottesville, and they're not good. "Donald Trump has a very clear attitude about morality: He doesn't believe in it," writes John Harwood at CNBC. Here are the New York Daily News and New York Post covers for today: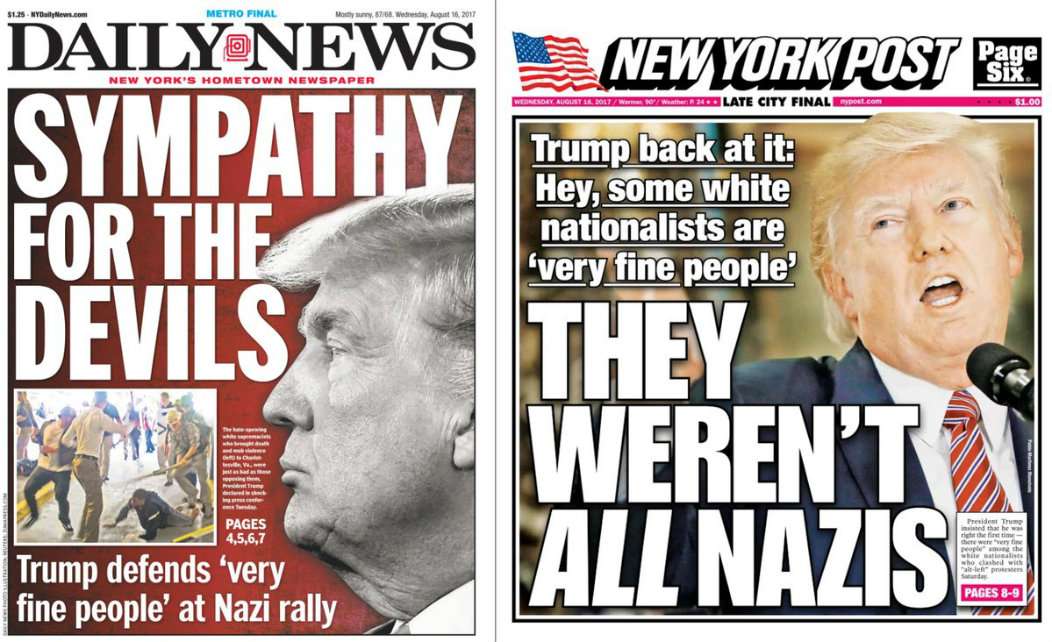 Baltimore authorities removed three Confederate monuments overnight Wednesday.
Hope Hicks has been named the new White House communications director, The Daily Caller is reporting. She was previously the administrartion's director of strategic communications.
U.S. teen overdose deaths involving opioids tripled between 1999 and 2007, held steady for several years, fell again in 2012-2014, and then spiked again in 2014-2015, according to new data from the Centers for Disease Control and Prevention.
A Ukrainian coder whose malware program was used to hack the Democratic National Committee is now working with the FBI.
The president is spreading fake news about Amazon again.
Amazon is doing great damage to tax paying retailers. Towns, cities and states throughout the U.S. are being hurt—many jobs being lost!

— Donald J. Trump (@realDonaldTrump) August 16, 2017
Vice News goes to Charlottesville:
Follow us on Facebook and Twitter, and don't forget to sign up for Reason's daily updates for more content.