Trump Denounces Racists, Attacks Drug Company CEO Who Quit Council, Suggests Possible Pardon for Arpaio: P.M. Links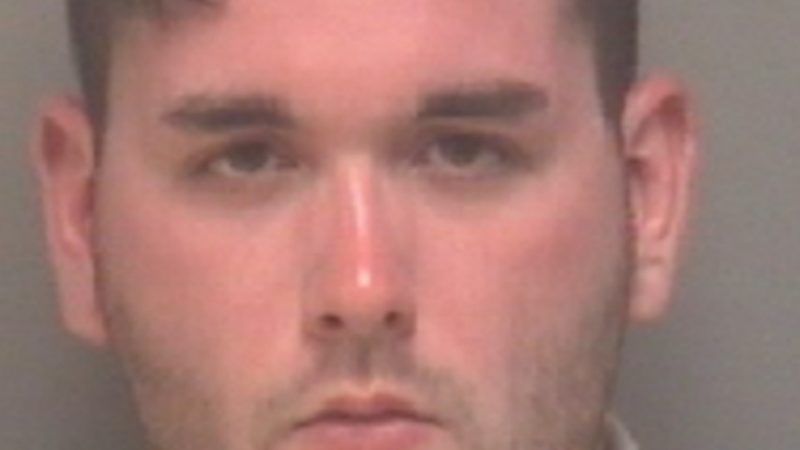 (Albemarle Charlottesville Regional County Jail)
Albemarle Charlottesville Regional County Jail

President Donald Trump today finally formally denounced white supremacist groups by name after being a little vague in his condemnations over the weekend.

The denunciation came on the heels of the CEO of pharmaceutical company Merck quitting Trump's manufacturing advisory council because he didn't like the way Trump reacted to the weekend's violence. Trump responded by attacking him and Merck on Twitter.
James Alex Fields Jr., the 20-year-old Ohio man accused of driving the car in the Charlottesville, Virginia, attack on Saturday, has been denied bail. He's accused of second-degree murder and other charges.
A libertarian hot dog shop has fired a worker who was identified among as being among the white nationalist protesters in Charlottesville. Surprising detail: The hot dog shop is in Berkeley, California.
Trump told Fox News he's considering a pardon for former Arizona Sheriff Joe Arpaio, convicted of criminal contempt for defying judge's orders to stop doing patrols looking for illegal immigrants.
Bitcoin's value is skyrocketing again, topping a record of $4,300 today.
Follow us on Facebook and Twitter, and don't forget to sign up for Reason's daily updates for more content.