The FDA Warms to Vaping
Embracing harm reduction, the agency's new head tries to make e-cigarette regulations less onerous.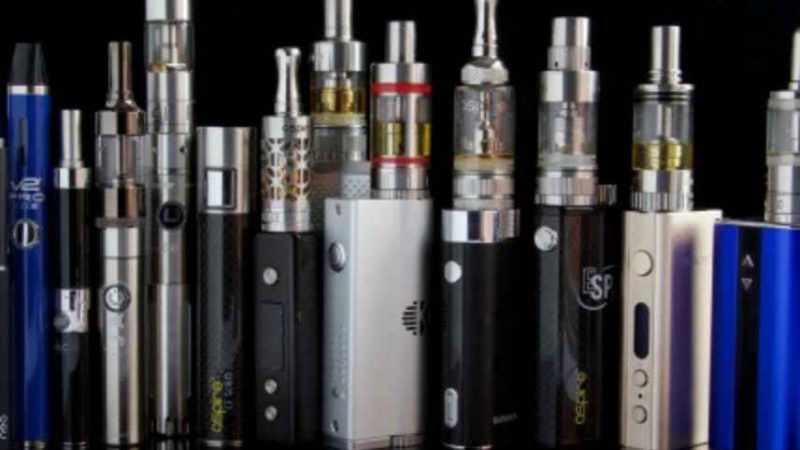 On the face of it, the decision that the Food and Drug Administration (FDA) announced on Friday, extending by four years a crucial deadline for e-cigarette manufacturers to seek approval of their products, was no more than a stay of execution. But the FDA also signaled a new receptiveness to vaping as a harm-reducing alternative to smoking, which suggests this reprieve could turn into a commutation.
That would be good news for smokers who want to quit and for anyone sincerely interested in helping them. For too long American public health officials have been unreasonably hostile to e-cigarettes, which are far less hazardous than the conventional kind and offer a closer simulation of the real thing than nicotine gum or patches do.
Scott Gottlieb, the new FDA commissioner, seems to appreciate the public health potential of this innovation. "The overwhelming amount of death and disease attributable to tobacco is caused by addiction to cigarettes," he says. "Envisioning a world where cigarettes would no longer create or sustain addiction, and where adults who still need or want nicotine could get it from alternative and less harmful sources, needs to be the cornerstone of our efforts—and we believe it's vital that we pursue this common ground."
Gottlieb's vision of nonaddictive cigarettes involves mandating a gradual reduction in nicotine content, which would increase the risks that smokers face by forcing them to absorb more toxins and carcinogens for the same dose of nicotine. But his interest in less dangerous alternatives to cigarettes is encouraging.
The FDA says "a key piece" of its new approach is "demonstrating a greater awareness that nicotine—while highly addictive—is delivered through products that represent a continuum of risk and is most harmful when delivered through smoke particles in combustible cigarettes." The agency wants to strike "an appropriate balance between regulation and encouraging development of innovative tobacco products that may be less dangerous than cigarettes."
Toward that end, the FDA is giving e-cigarette companies until August 8, 2022, to apply for permission to keep their products on the market under regulations published last year, rather than the original deadline of November 8, 2018. The agency says it will use the extra time to seek additional public comment and develop clearer guidance for the industry.
The 2016 regulations require manufacturers of vaping equipment and e-liquids to demonstrate that approval of their products "would be appropriate for the protection of the public health." It is not clear what that means in practice, but the FDA projected that applications would cost hundreds of thousands of dollars per product, and many observers thought that was an underestimate.
To give you a sense of how expensive and burdensome the process was expected to be, the FDA anticipated that it would receive applications for just a tiny percentage of existing products. The implication was that the regulations would drive the vast majority of companies out of business.
If the FDA is serious about making "less harmful sources" of nicotine "the cornerstone of our efforts," it will develop transparent, straightforward, and practical criteria for approval of current and new vaping products. Standing between smokers and products that can save their lives is surely not "appropriate for the protection of the public health."
Nor is making those products less appealing by arbitrarily restricting flavors. Since supposedly "kid-friendly" e-liquids are very popular among adults who switch from smoking to vaping, it's a bit worrisome that the FDA plans to solicit public comment on regulation of flavors, which it acknowledges may be "helping some smokers switch to potentially less harmful forms of nicotine delivery."
A recent BMJ study suggests that e-cigarettes have accelerated the downward trend in smoking and may account for the first increase in the cessation rate since the early 1990s. "These findings need to be weighed carefully in regulatory policy making," the researchers conclude. Gottlieb's avowed commitment to harm reduction gives us reason to hope the FDA actually will do that.
© Copyright 2017 by Creators Syndicate Inc.