Local Opposition Halts Planned Minor League Stadium Subsidy
Another win for taxpayers as $35 million minor league ballpark proposal is canned by Prince William County.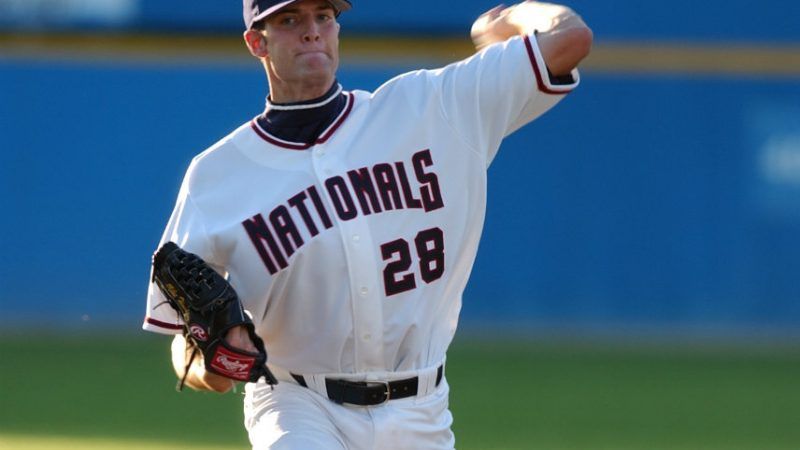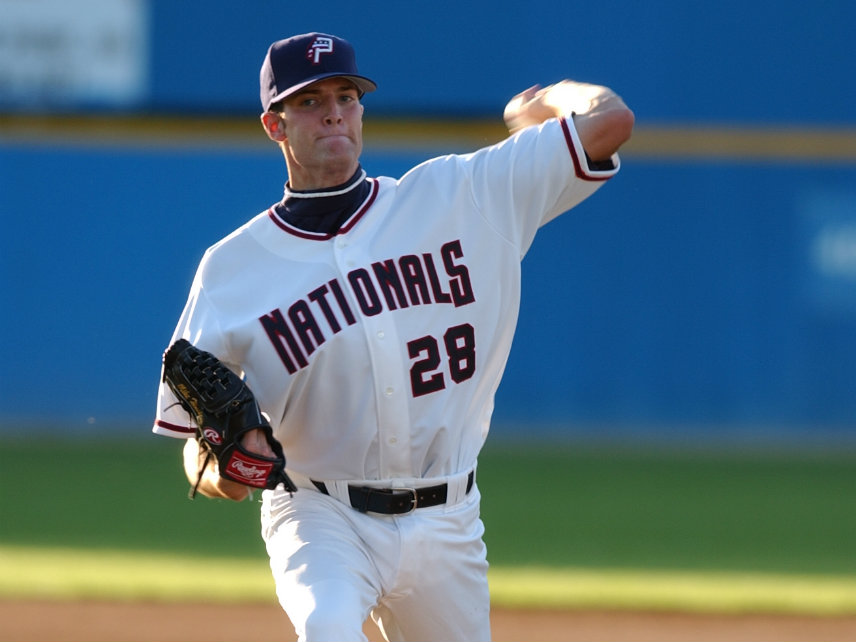 County officials in Virginia have cancelled plans to build a minor league baseball stadium that could have ended up costing taxpayers as much as $35 billion, but the team might soon be looking for a hand-out somewhere else.
Art Silber, owner of the single-A Potomac Nationals, a minor league affiliate of the nearby Washington Nationals, asked Prince William County officials to withdraw the stadium proposal last week. A planned vote on the stadium deal never materialized in the face of opposition from local taxpayers and two members of the county board of supervisors, according to Inside NoVa, a regional online news platform.
"He clearly saw that he did not have the votes for this to pass," Supervisor Pete Candland, who had opposed the project throughout the process, told WTOP, a local TV affiliate.
The battle might be over, but the war could go on. Silber is considering other locations in northern Virginia for a new stadium, Inside NoVa reports, meaning that Prince William County's win could be another area's loss if local officials offer a similar deal to the minor league team.
Reason reported on the stadium proposal earlier this month, highlighting the role that Prince William County Supervisor Corey Stewart played in the process. Stewart ran for governor—and recently launched a bid to win the Republican nomination for Virginia's 2018 senate election—promising to be a conservative who would oppose special interests, but he championed a stadium deal that would have included one of the largest public subsidies ever for a minor league ballpark.
Although Silber initially promised to pay for most of the new ballpark, the final plan that ended up before Prince William County officials in late June would have put taxpayers on the hook for at least $17 million to leasing land where the stadium was to be built, along with $7 million in infrastructure upgrades. Worse, the county would have been left holding the bag if the team was unable to make promised lease payments over the next three decades.
"Corporate welfare for professional sports teams is a bad call for taxpayers in Virginia," says JC Hernandez, state director for Americans for Prosperity, a conservative grassroots group that helped to organize local opposition to the Potomac Nationals' stadium deal. "Stadium subsidies regularly prove to be bad investments, yet sports owners consistently turn to taxpayers for handouts."
The group is already preparing for the next fight by throwing its support behind a proposal from state Del. Michael Webert, R-18th District, to prohibit taxpayer financing for stadiums. Webert has submitted his bill to the American Legislative Exchange Council, a group of conservative state lawmakers, where he hopes it will become a model for other states to follow.
That's yet another sign of the growing political opposition to building stadiums with tax dollars. Earlier this year, Sens. Cory Booker (D–N.J.) and James Lankford (R–Okla.), proposed legislation in Congress to ban the use of tax exempt municipal bonds in financing stadium projects. Their bill would not mark the end of government-subsidized stadiums, but would close a major loophole that's been exploited by cities from New York to San Diego in recent years. According to a recent analysis by the Brookings Institution, a centrist think tank, since 2000, 45 major professional sports stadium projects have been financed in part by more than $13 billion in municipal bonds.
Congressional action could be helpful, but the fight against stadium subsidies ultimately has to be won at the local level, one place at a time. Chalk up a win in Virginia.