TIGER, Pork Included in the Senate's Transportation Sausage
The wasteful, supposedly temporary economic recovery program lives to fight another day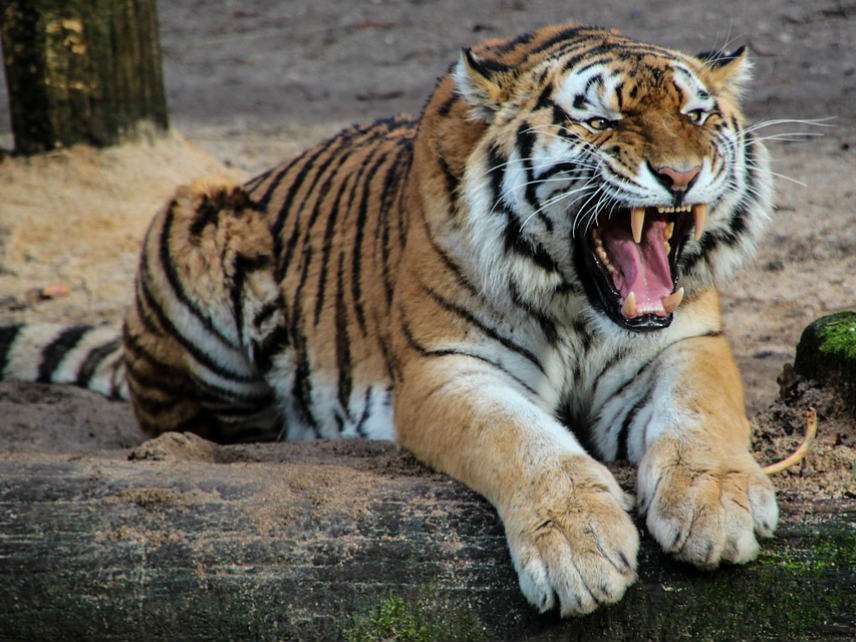 The Senate Committee on Appropriations passed a transportation budget Thursday that includes $550 million in funding for the Transportation Investment Generating Economic Recovery (TIGER) grant program.
Reason has covered TIGER on multiple occasions, pointing out how the supposedly temporary economic recovery measure quickly morphed into a permanent, maladministered and heavily politicized program, which has sent a total of $5.1 billion to everything from a disastrous streetcar project in Atlanta, to decidedly non-mobile trees and street murals in Los Angeles.
The problems were so widespread and apparent both the House and the Trump Administration made a real effort to kill the program. Trump has called for it to be eliminated in both his budget proposals, something the House agreed to in their 2018 appropriations bill.
However Senate budget writers are proving less willing to part with the pork barrel spending that comes with TIGER.
Baruch Feigenbaum, a transportation policy analyst for the Reason Foundation (which publishes this website) says he's not surprised by the move.
"In general, most folks like to get free stuff, and most senators like to please their constituents," he tells Reason, adding that if Senators "have a program they can kind of game and make it as beneficial to themselves as possible, they're going to stick it in the budget."
One thing senators have certainly excelled at—particularly those on the Senate Appropriations Subcommittee for Transportation—is gaming TIGER grants for their own benefit.
The chair of the Transportation subcommittee, Sen. Susan Collins (R – Maine) brought home $10 million in TIGER grants last year for a bridge project that will connect the coastal Maine town of Jonesport (pop. 1,370) to Beals Island (pop. 507). Collins' website proudly boasts that Maine has received $120 million in grants since TIGER began.
Ditto for Sen. Jack Reed (D – RD), the ranking Democrat on that subcommittee, whose home state was awarded $14 million in 2016 for a commuter rail station.
This ability to funnel federal dollars to decidedly local projects is certainly good politics. A small number of constituents get the benefits, the Senators get the votes, and the taxpayers get the bill.
This splurging on hyper-local projects is precisely why Feigenbaum thinks TIGER must end.
"We have a principle of federalism in this county," he says. "We should abide by those principles and spend federal funding on federal priorities period."
That means directing federal transportation dollars toward infrastructure that is truly interstate. Highways and freight rail for instance. Not "complete street" projects in downtown Mobile, Alabama.
Feigenbaum holds out hope that TIGER will still go down this year. The full Senate, not just the Appropriations Committee still has to vote on a transportation package, and then reconcile that with a House bill that has already calls for TIGER to be zeroed out.
Whatever ends up happening with the program, the lesson from TIGER is that bad policy is often good politics, allowing flawed spending programs to stick around well past their shelf life.