Lawmakers Demand Sessions Investigate Backpage's 'Criminal Role in Sex Trafficking' in Wake of Misleading Washington Post Article
Post says Backpage hired a contractor that catfished on foreign competitors' sites.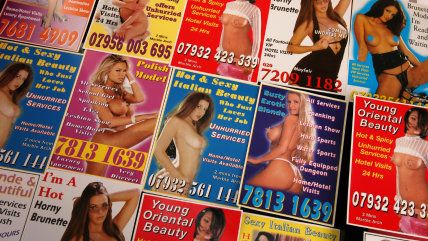 (Philippe Lissac / GODONG/picture-alliance / Godong/Newscom)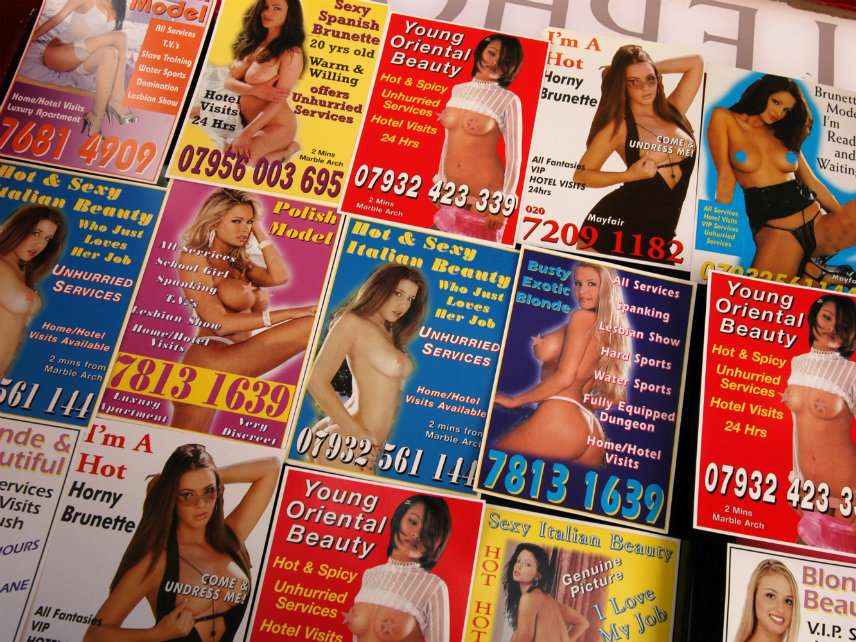 The Washington Post has been playing right into politicians' hands when it comes to the narrative about Backpage. A series of recent Post articles suggest a sinister plot by Backpage executives to promote human trafficking, when all the paper's "trove of newly discovered documents" seems to show is that the company hired a firm to promote Backpage.com on foreign competitors' sites.
"A contractor for the controversial classifieds website Backpage.com has been aggressively soliciting and creating sex-related ads, despite Backpage's repeated insistence that it had no role in the content of ads posted on its site," the Post opens one article—thereby kicking things off in a misleading manner.
While it will take the Post writers 21 more paragraphs to mention it, the contractors solicited all sorts of user-generated advertising for Backpage.com, not just sex-related or adult-oriented advertising.
The ads the contractors created, meanwhile, were either 1) posted to competitors' sites—not Backpage—in a ploy to lure perusers of those sites to Backpage, or 2) draft ads made from existing copy on competitors' sites. The contracting company, Philippines-based Avion BPO, would offer users of these other sites a free first listing on Backpage.com, along with a link to the draft ad that they could easily activate.
Based on this evidence, Post writers suggest that Backpage's years of denials that the site "facilitated prostitution and child sex trafficking" could be a lie. But for all their breathless insinuations, the writers don't actually tie a single Avion-brokered ad to illegal conduct, let alone harm against children.
From what the Post reveals, it's also unclear whether Backpage even knew about the tactics Avion workers were using to generate new listings. It's possible the contracting company came up with the bait-and-switch strategy on its own.
Regardless, Backpage's claims to Congress and U.S. courts about its ad policies have always referenced U.S. content. Avion's activity was relegated to overseas endeavors (and, since laws vary greatly from country to country when it comes to both internet content and prostitution, was not necessarily illegal at all). To use Avion as a bouncing-off point to open yet another U.S. federal inquiry into Backpage—as Reps. Ann Wagner (R-Missouri) and Carolyn Maloney (D-New York) are now doing—is purely opportunistic, as Avion's creation or not of foreign ads is irrelevant for U.S. legal purposes.
Here in the United States, Senators recently spent more than a year pouring through internal Backpage documents related to adult-ad content. Yet nothing in their resulting report negates Backpage's claims that the company does not create the content that appears on its site, nor does it show a company carelessly indifferent to its site's content. Backpage repeatedly tweaked its automated filter and manual-review policies in an attempt to strike a balance between banning all "adult" content and giving free reign to ad posters. This is above and beyond what's required by law in order to benefit from Section 230 protection.
Section 230 of the Communications Decency Act says that third-party web publishers and platforms are immune from liability if a user-posted ad results in criminal activity (with a few exceptions). It seriously limits the ability of opportunists in government and the general populace to take down any website or app they don't like. Without Section 230 protection, most of the Internet would be vulnerable to frivolous civil lawsuits and severe prosecutorial overreach (such as charging Facebook as an accessory any time someone livestreams himself doing something illegal). And people like this letter writer could get their wish for lowly content screeners at social sites to be tried as collaborators should any illegal activity unwittingly get by.
Unsurprisingly, there are a lot of prosecutors, politicians, and other authorities who welcome the weakening of Section 230. This includes Sen. Claire McCaskill (D-Missouri), who told the Post that she hoped the Avion documents would open "the floodgates of liability for Backpage" because "nobody deserves it more."
McCaskill was one of five U.S. lawmakers, including Reps. Maloney and Wagner and Sens. Rob Portman (R-Ohio) and Thomas R. Carper (D-Delaware), who last week petitioned Attorney General Jeff Sessions to launch an investigation into Backpage "for its criminal role in sex trafficking in America."
Rep. Wagner is also the force behind the Section-230 amending H.R. 1865 (titled the "Allow States and Victims to Fight Online Sex Trafficking Act of 2017"). The bill would exempt web publishers and platforms from Section 230 protection if user-generated ads, posts, chats, etc., somehow facilitate sex trafficking by force/fraud/coercion or any person under age 18 soliciting something of value for sex. It would also:
Create a new federal crime: "publishing information provided by an information content provider with reckless disregard that the information is in furtherance of" or an attempt to engage in 1) sex trafficking by force, fraud, or coercion, and/or 2) prostitution involving someone under age 18 (regardless of whether their age is known)
Define "particpation in a sex trafficking venture" as any activity "that furthers or in anyway aids or abets" the participation of a minor in prostitution and/or sex-trafficking by force/fraud/coercion
The new publishing crime would come with a fine, imprisonment of up to 20 years, or both. The measure also specifically states that neither the federal government nor a plaintiff in a civil action must "prove any intent on the part of the information content provider" in order to satisfy the elements of the crime. (For more on the implications of the bill, see this post from law professor Eric Goldman.)
Sen. Portman recently cited the Post's Avion article on the Senate floor as evidence for the urgency of addressing Section 230 and Backpage. After falsely claiming that the Post had found "Backpage workers were active co-creators" of "many" ads "that seek to traffic women and underage girls," Portman used his own fake news to advocate that Backpage "should lose their immunity under the Communications Decency Act."