Consumer Financial Protection Bureau
Senate Republicans Aim to Block New Consumer Financial Protection Bureau Rule
It's the latest effort to use the Congressional Review Act to assert the authority of elected lawmakers over appointed bureaucrats.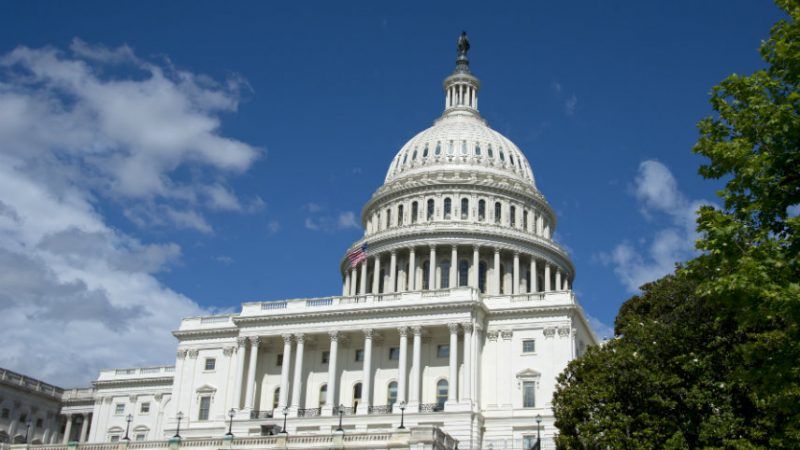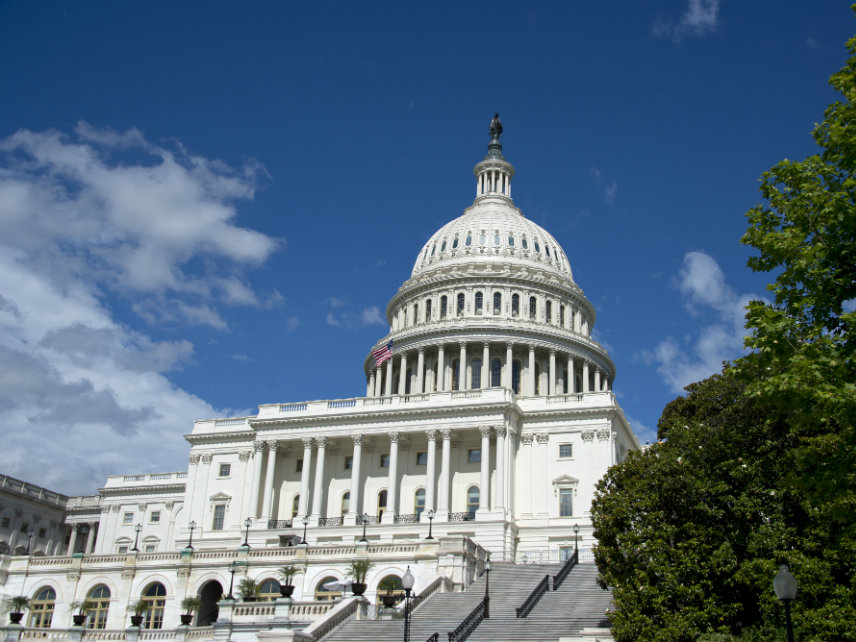 Congress has used the Congressional Review Act to repeal a variety of Obama-era rules this year. Senate Republicans now plan to use it to strike a blow against the Consumer Financial Protection Bureau (CFPB) and its director, Richard Cordray.
Cordray's bureau filed a new rule on July 10 that would stop banks, credit card companies, and payday lenders from using arbitration to settle disputes with customers, thus making it easier for consumers to take financial institutions to court. The regulation is set to take effect next March, Bloomberg reports. But only if Congress allows it.
Twenty-four Republican members of the U.S. Senate filed a Congressional Review Act (CRA) resolution yesterday that would block the rule. "Members of Congress previously expressed concerns with the proposed version of the rulemaking—concerns that were not addressed in the final rule," Sen. Mike Crapo (R-Idaho), chairman of the Senate Banking, Housing, and Urban Affairs Committee explained in a statement announcing the resolution. "By ignoring requests from Congress to reexamine the rule and develop alternatives between the status quo and effectively eliminating arbitration, the CFPB has once again proven a lack of accountability."
Some activists have jumped to defend the regulation. The Leadership Conference on Civil and Human Rights said today that the rule "helps consumers hold big banks and other financial companies accountable"; the group accused members of Congress of being in a "desperate rush" to undo it so consumers can be ripped off by financial institutions.
Such reactions ignore how the federal government is supposed to operate. It's the duly elected members of Congress who should get the final say on laws, not unelected (and potentially unconstitutionally appointed) heads of executive branch agencies who are unaccountable to the people or to other branches of government.
"Congress, not King Richard Cordray, writes the laws," said Sen. Ben Sasse (R-Nebraska) in a statement supporting the CRA resolution. "This resolution is a good place for Congress to start reining in one of Washington's most powerful bureaucracies."
The CFPB's regulation was pitched as a way to level the playing field for consumers, but the justification for the new rule is based on a single study that has been widely criticized for failing to fully consider the consequences of such a shift. It did not address, for example, whether consumers would in fact collect larger settlements after attorneys' fees were deducted from the outcome. Switching to a system that relies more heavily on the courts instead of arbitration may deliver a big payday to trial lawyers, but it would leave consumers worse off in the long term, Republican senators argue.
Under the Congressional Review Act, a simple majority of both houses of Congress can block any executive branch regulation or rulemaking within 60 days of its announcement. As Reason's Matt Welch has detailed, the Trump administration and congressional Republicans have used the act this year to wipe at least 14 Obama-era rules off the books, including:
The "Fair Pay and Safe Workplaces" rule, which barred companies from receiving federal contracts if they had a history of violating wage, labor, or workplace safety laws. That regulation, derided by critics as "blacklisting," was already held up in court.
A Bureau of Land Management rule, known as "Planning 2.0," that gave the federal government a bigger role in land use decisions. The rule was opposed by the energy industry.
Two regulations on measuring school performance and teacher training under the Every Student Succeeds Act, a law Obama signed in 2015 with bipartisan support.
As Bloomberg notes, there's no guarantee that the bill will pass, given the current congressional struggles over passing Obamacare and a federal budget.
Congress is also in the process of rewriting major portions of Dodd-Frank and potentially reconfiguring the CFPB. That effort, contained within the Financial Choice Act, cleared the House last month but is currently stalled in the Senate.