A.M. Links: Trump Slams Sessions for Russia Recusal, McCain Diagnosed with Brain Cancer, O.J. Simpson Faces Parole Board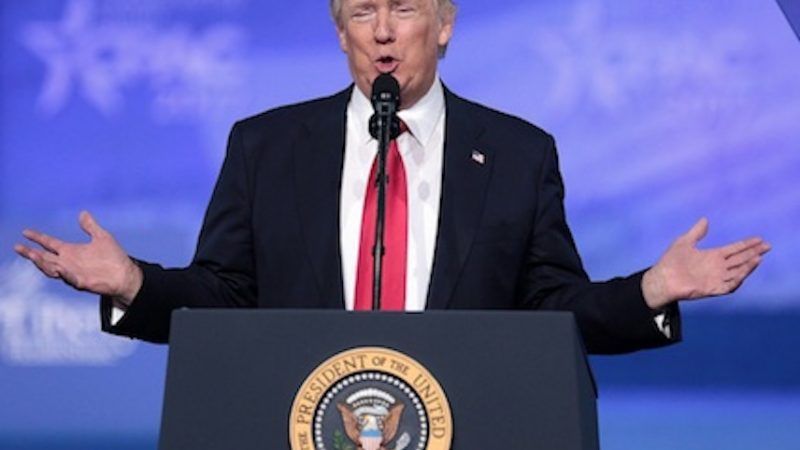 Gage Skidmore / Flickr.com

In an interview with The New York Times, President Donald Trump attacked Attorney General Jeff Sessions for recusing himself from the Russia investigation. "Sessions should have never recused himself, and if he was going to recuse himself, he should have told me before he took the job and I would have picked somebody else," Trump said.

Sen. John McCain has been diagnosed with brain cancer.
"President Trump has decided to end the CIA's covert program to arm and train moderate Syrian rebels battling the government of Bashar al-Assad, a move long sought by Russia, according to U.S. officials."
O.J. Simpson will appear before a Nevada parole board today.
Jared Kushner is scheduled to appear before a closed session of the Senate Intelligence Committee on Monday.
Ram Nath Kovind has been elected president of India.
Follow us on Facebook and Twitter, and don't forget to sign up for Reason's daily updates for more content.