California Doubles Down on Subsidizing Wealthy Buyers of Electric Cars
Legislators want to spend $3 billion a year paying for electric vehicle purchases.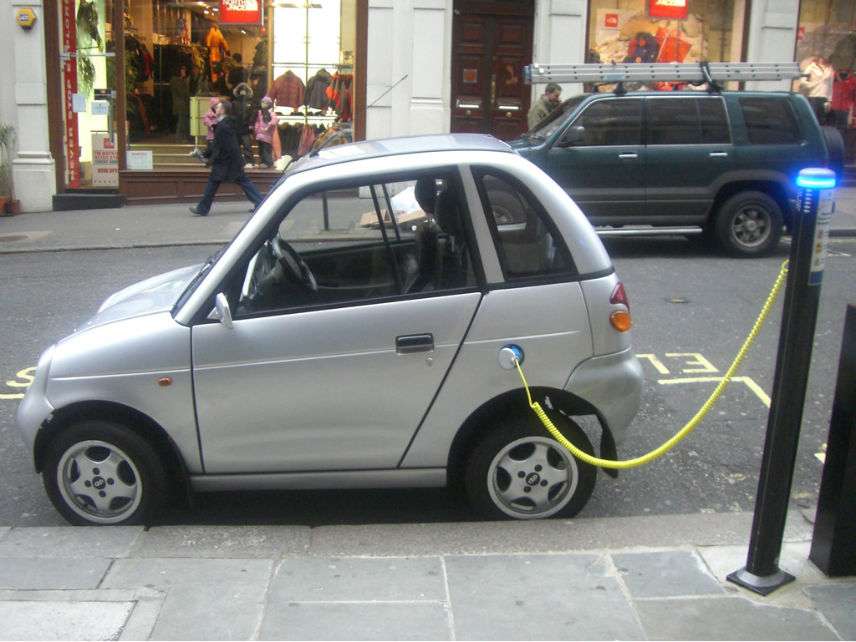 California Assemblyman Phil Ting believes "electric cars are our future," and he's willing to spend a lot of taxpayer money to make that future happen.
In what he describes as an "aggressive boost" to the "electric car revolution," Ting (D–San Francisco) has proposed the creation of a $3 billion fund to subsidize the purchase of electric vehicles, mostly through tax rebates. The legislation has already passed California's lower house.
California has already spent a bundle on such schemes, which have produced little in the way of electric car adoption while funneling hundreds of millions of dollars to the state's wealthiest residents.
"The state appears to be in the business of subsidizing a billionaire's company and millionaires who want buy these boutique electric cars," says State Sen. Andy Videk (R-Hanford).
Since 2010, California has spent $295 million on rebates to purchasers of electric cars through its Clean Vehicle Rebate Program (CVRP). A 2016 Berkeley study of the program found that the vast majority or rebate recipients were quite wealthy, with 83 percent having incomes over $100,000.
In 2015, officials amended CVRP to keep individuals earning more than $150,000 and couples earning more than $300,000 from using the rebate. But under Ting's $3 billion proposal, those high-income earners would be eligible for subsidies once again—and much more generous subsidies at that.
Unlike the current CVRP program, which provides a fixed rebate of between $1,500 to $5,000 based on the type of vehicle, Ting's bill would make up the entire price difference between an electric vehicle and a car with equivalent features.
Even with the increased largesse, Vidak says few of his poorer constituents in California's Central Valley would benefit from the expanded rebate program.
"They're still not going to be able to afford these cars. Most of the folks in my backyard probably buy a used car. They're not in the new car market," he has said.
Indeed, despite the subsidies, the electric car market isn't exactly taking off. After spending nearly $300 million on rebates to purchasers, and $81 million on electric car infrastructure, the California Energy Commission reports only 300,000 electric vehicles have ever been purchased in the state.
Of these, about half are partially gas-dependent hybrids. Even if every one of those cars is still being used, that would mean only about half of one percent of the 29 million registered vehicles in the state are fully electric. That's a far cry from the 1.5 million zero-emission vehicles that Gov. Jerry Brown wants to see on California's roads by 2025.