A.M. Links: GOP Lacks Votes to Repeal and Replace Obamacare, 63 Percent of Americans Don't Trust Trump to Handle North Korea, House GOP Releases 2018 Budget Plan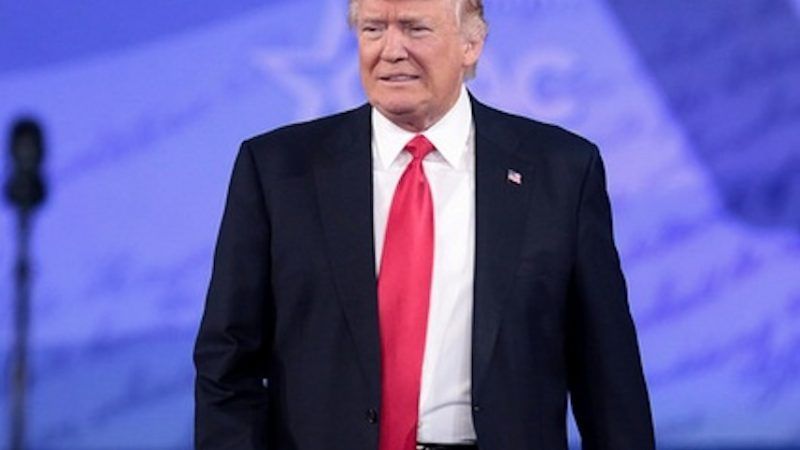 Gage Skidmore / Flickr.com

Senate Republicans do not have the votes to repeal and replace Obamacare.

President Donald Trump: "Republicans should just REPEAL failing ObamaCare now & work on a new Healthcare Plan that will start from a clean slate. Dems will join in!"
Republicans in the House of Representatives have released their 2018 budget plan.
"President Trump agreed on Monday to certify again that Iran is complying with an international nuclear agreement that he has strongly criticized, but only after hours of arguing with his top national security advisers, briefly upending a planned announcement as a legal deadline loomed."
New poll: 63 percent of Americans do not trust President Trump to handle the situation with North Korea.
O.J. Simpson has a parole hearing this week.
Follow us on Facebook and Twitter, and don't forget to sign up for Reason's daily updates for more content.