Rand Paul Thinks the GOP's New Health Care Bill Is Worse Than Obamacare
New Senate legislation moves the Republican bill in the direction of Obamacare.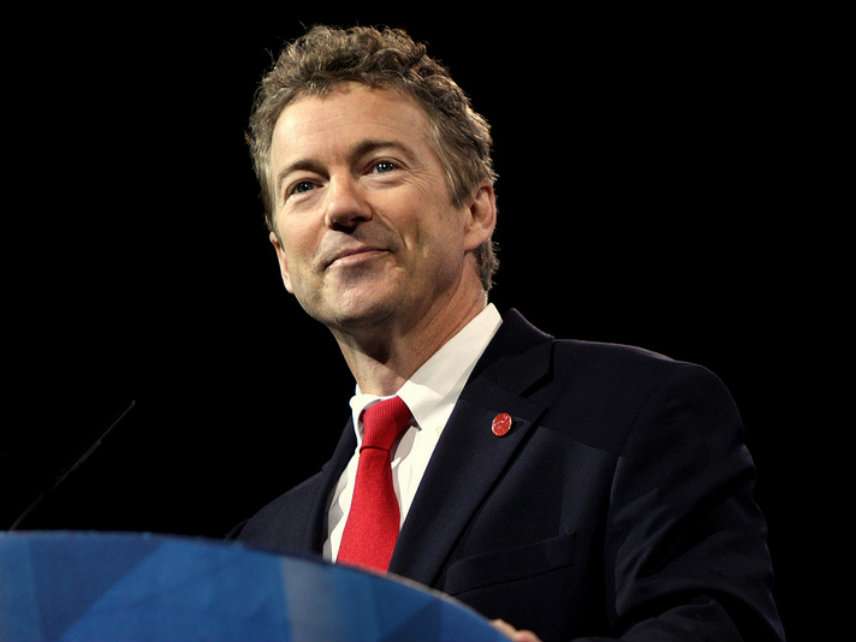 Senate Republican leadership released a revised health care bill this morning, and Sen. Rand Paul (R-Kentucky) is not a fan.
Asked today by The Hill's Rachel Roubein whether the new legislation is "worse than Obamacare," Paul said "yes."
"Do you think this is worse than ObamaCare?"

Sen Paul: "yes"

— Rachel Roubein (@rachel_roubein) July 13, 2017
Paul has opposed every iteration of the GOP's health care legislation on the grounds that none of them have gone far enough toward repealing Obamacare. Instead, Paul has argued that the Republican health care plans leave Obamacare's essential structure in place while bailing out insurance companies.
The health care legislation represents a significant overhaul from the version released last month. And in some ways it looks even more like Obamacare than previous iterations.
The new draft keeps some of Obamacare's taxes on high earners in place, and adds an additional $70 billion in funds intended to help states stabilize insurance markets, much of which would probably end up going to insurance companies.
The bill does include a concession to more conservative lawmakers, who have been pressing GOP leadership to include a provision that would allow insurers to sell plans that don't comply with all of Obamacare's regulations, provided they also sold regulated plans.
A variant of that provision, which was initially backed by Sens. Ted Cruz (R-Texas) and Mike Lee (R-Utah), is included in the bill, but it's not exactly the same as the one favored by Cruz and Lee. Lee, who recently told Reason's Matt Welch that the Cruz-Lee amendment was a must in order to get his vote, has indicated that so far he is undecided about the new legislation.
Just FYI—The Cruz-Lee Amendment has not been added to BCRA. Something based on it has, but I have not seen it or agreed to it. 1/2

— Mike Lee (@SenMikeLee) July 13, 2017
I am withholding judgment and look forward to reading it. 2/2

— Mike Lee (@SenMikeLee) July 13, 2017
Paul, on the other hand, is clearly a hard no on the current draft. He is joined in opposition by Sen. Susan Collins, a moderate Republican from Maine. Collins indicated on Twitter today that she will not vote yes on a motion to proceed with the bill. The bill must garner at least 50 votes on a motion to proceed in order to proceed to debate, and there are only 52 Republicans in the Senate.
The opposition from Paul and Collins, in other words, means that every single other Republican senator must support the bill—otherwise it will be dead before it hits the floor. With Lee and a handful of other GOP senators still undecided (and seemingly rather ambivalent about the merits of the legislation), it's going to be very close. And in the end, it could be two of the GOP's most staunch opponents of Obamacare, Paul and Lee, who cast crucial votes to kill the bill that Republican leadership has billed as Obamacare repeal.