A.M. Links: Trump Arrives in Paris, Russia Scandal Grows, GOP Divided Over Obamacare Repeal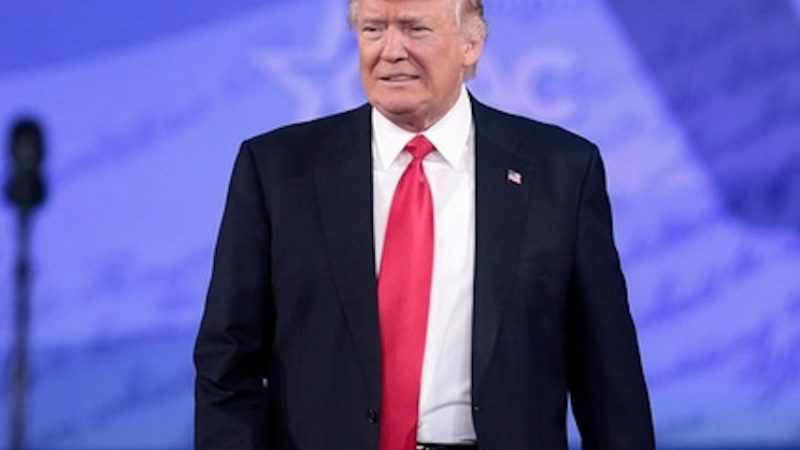 Gage Skidmore / Flickr.com

President Donald Trump is in Paris today for meetings with French President Emmanuel Macron.

"In defiance of a court order, the Justice Department is refusing to release part of a security form dealing with Attorney General Jeff Sessions' contacts with the Russian government."
Vice President Mike Pence: "When the time comes, Senator Mitch McConnell and Rand Paul will do the right thing together and we will pass legislation to repeal and replace Obamacare."
Sen. Rand Paul: "I'll vote 'no' as it stands now. The Senate Obamacare bill does not repeal Obamacare. Not even close."
Former Brazilian president Luiz Inácio Lula da Silva has been sentenced to nearly 10 years in prison on corruption charges.
Follow us on Facebook and Twitter, and don't forget to sign up for Reason's daily updates for more content.