Rand Paul Presses Jeff Sessions on Industrial Hemp Policy
Paul and several other senators want Sessions to reassure jittery banks and hemp farmers that the Justice Department will leave them alone.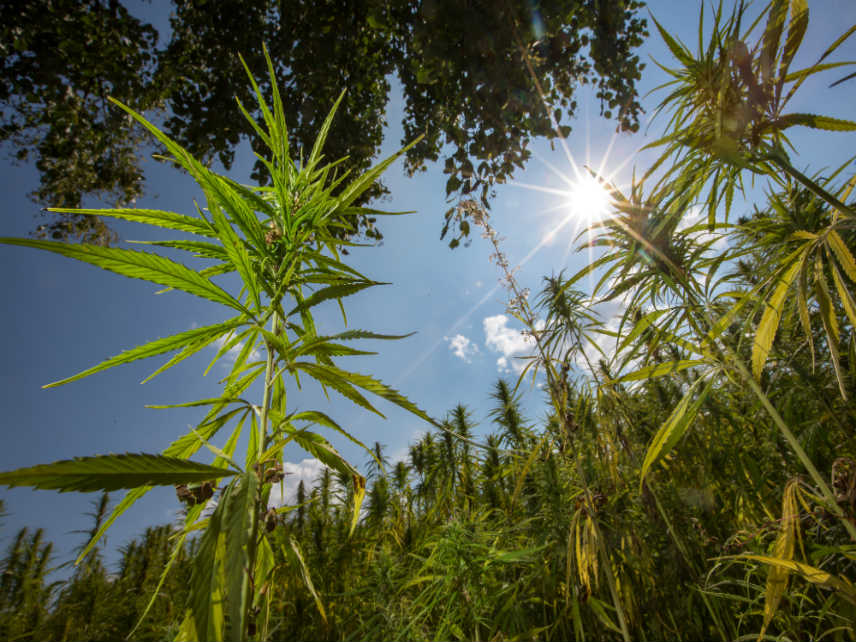 Several U.S. senators, including Rand Paul (R-KY), want Attorney General Jeff Session to reassure industrial hemp farmers that the Justice Department will abide by legislation restricting federal interference in the fledgling industry.
In a letter to Sessions released Friday, Sens. Paul, Jeff Merkley (D-OR), Ron Wyden (D-OR), Al Franken (D-MN), and Michael Bennet (D-CO), said several participants in industrial hemp pilot programs in their states reported they have been or are at risk of having their personal and business accounts closed by jittery banks.
Banking concern "is evidently due to the uncertainty of the continued legal status of the industrial hemp industry, and because the funds contained in the accounts are associated with industrial hemp," according to the letter to Sessions.
"While we do not believe the government should compel financial institutions to do business with the hemp industry," the senators wrote, "we are worried that the fear and uncertainty of government action—that the Department of Justice will roll back certain protections for legal industrial hemp entities—is causing financial institutions to close these accounts."
The 2014 farm bill passed by Congress allowed state agriculture departments and universities to start industrial hemp pilot programs. The law enforcement arm of the federal government was much less enthused about the programs than the legislative branch. As my colleague Jacob Sullum reported in May 2014, Customs and Border Patrol agents, acting under orders from the Drug Enforcement Administration, seized 250 pounds of hemp seeds intended for pilot farming projects in Kentucky.
Since then, Congress has continually passed appropriations bills, most recently this year, blocking the Justice Department from interfering in the industry or going after financial institutions that handle hemp funds. (This effort has no doubt been helped by the fact that GOP Senate Majority Leader Mitch McConnell represents Kentucky.)
Several states have enacted legislation this year to create pilot programs or expand industrial hemp farming, including West Virginia, Oregon, South Carolina, and Florida. Meanwhile, Kentucky's pilot program, started in 2014, has been experiencing a mini-boom.
Access to banking is still a struggle for the hemp industry, much like the industry for hemp's narcotic cousin, marijuana. In November of last year, Vice reported that many hemp farmers in Colorado were turning to Bitcoin to solve their banking woes.
Sessions has been a notable foe of marijuana legalization although, for now, the federal government's detente with states that have legalized the drug remains in place.
Sessions' reassurance that the Justice Department will stay out of the hemp industry, the senators say, will provide reassurance to both the industry and banks.
The Justice Department did not immediately respond to a request for comment.
Watch ReasonTV's 2012 video on Hemp History Week and ending the war on George Washington's favorite crop: