Plastic Bag Bans Are in Retreat Across the Country
More and more states are rolling back their plastic bag bans, or preventing future ones from going into effect.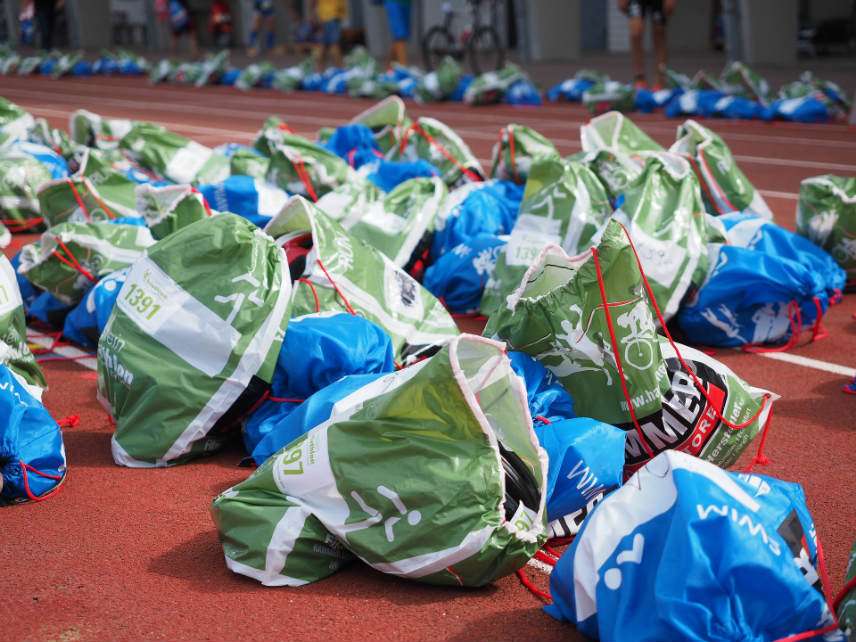 Last week, little Kermit, near the New Mexico border in West Texas, became the last city in the state to repeal its sales tax on carryout shopping bags.
"I commend the Kermit City Council for its action to comply with state law," wrote Attorney General Ken Paxton, who has been on a mission to rid Texas of illegal taxes and bans on bags, particularly plastic. "Cities and municipalities in Texas are obligated to follow the rule of law, and the Legislature passed a law that clearly prohibits a sales tax on bags."
"Customers were really excited," Dora Moreno, manager of Kermit's Family Dollar store told Reason. But there was widespread disappointment city hasn't yet rescinded its ban on plastic bags.
"They don't want to see the tax, they don't want the paper bags," Moreno said.
Given the current trend, customers in Kermit and across the country will be able once again to bring their groceries home in inexpensive bags provided by their merchants. A challenge to the legality of all local bag bans in the state has made its way to the Texas Supreme Court. State legislatures across the country are taking aggressive steps to roll back local bans.
In May the Minnesota legislature passed a state-wide preemption on bag bans, overturning Minneapolis's local prohibition. Iowa did the same in April, and over the past year, Michigan, Wisconsin, and Indiana, have all passed restrictions on local governments banning and taxing bags.
"People are realizing that in a feel-good environment you can ban or tax anything," said Phil Rozenski, Senior Director of Sustainability for Novolex, a major plastics manufacturer. The discussion has now shifted to the actual effect of these bans.
"These bans were never about bags," says Rozenski, "they were about litter in the waste stream. Studies are showing negligible impact to litter."
San Francisco—the first city in the country to implement a plastic bag ban in 2007—actually saw the volume of plastic bags in litter increase. A 2015 study on Austin's plastic bag ban found that people merely switched from single-use plastic bags, to thicker, reusable, plastic bags which are arguably worse for the environment.
A big reason these bans have had such little effect on litter is plastic bags actually comprise a tiny fraction of all the waste produced by human society, something pointed out by Reason Editor-in-Chief Katherine Mangu-Ward in her defense of all things plastic.
"The 2009 Keep America Beautiful Survey," Mangu-Ward wrote, "shows that all plastic bags, of which plastic retail bags are only a subset, are just 0.6 percent of visible litter nationwide."
Bag banners completely missed the value of the bags in reducing the litter stream, "seeing it from the recycling perspective,"Moreno said. "A lot of people use them for trash bags, lot of people use them to carry their lunch."
In addition, there are economic costs of these policies, says Rozenksi. "It's the costs to jobs, the increased cost to retailers, the increased cost in taxes."
A wide-ranging study by the Reason Foundation (the non-profit which publishes this website) of the impact of plastic bag bans found that in Los Angeles County, retailers in areas that had banned plastic bags reduced their employment by 10 percent. Stores outside the ban area increased employment 2.4 percent.
In Texas, the Laredo Merchants Association last year filed suit alleging their city's bag ban violated a state law that says the city may not "prohibit or restrict, for solid waste management purposes, the sale or use of a container or package in a manner not authorized by state law," or "assess a fee or deposit on the sale or use of a container or package."
A state appellate court has already sided with the merchants, and the State Attorney General has filed a brief in support as well. If the Supreme Court upholds the appellate court's judgement Texas will be the largest state to bag the bag bans.
That would be just fine with Moreno. "People don't like paper bags," she said. "I can relate."