Rand Paul: Trump/Russia Is 'Overplayed,' and 'Distracting us From Everything Right Now'
Senator reacts to Comey hearing while unveiling new legislation to halt indefinite detention.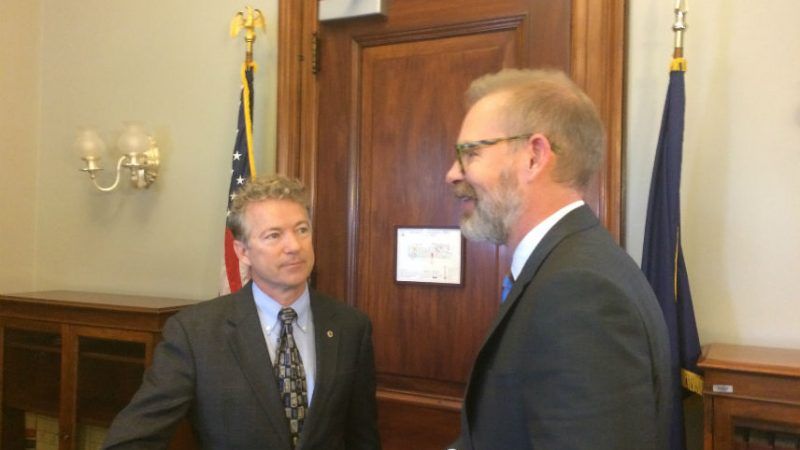 On Thursday afternoon, as Washington, D.C., was in thrall to former FBI director James Comey's headline-making testimony on Capitol Hill, Sen. Rand Paul (R-Kentucky) hosted a handful of libertarian journalists to talk about a series of under-the-radar legislative activities he's up to, including a new bill to prohibit indefinite detention.
Paul has been critical of what he has termed the "concocted" uproar over the Russia investigation, and this week agreed with Freedom Caucus Chair Mark Meadows (R-N.C.) saying that "Russia hysteria" is paralyzing Congress, so I asked him to comment on how events like today's hearing are affecting the climate for pushing through civil libertarian work. Here's how he answered:
Reason on Rand Paul here. Watch this space tomorrow for our full interview, including discussion about indefinite detention, surveillance, criminal justice reform, his Jeff Sessions confirmation vote, and more.