Make Your Commute Great Again! Subscribe To the Reason Podcast!
Monday's coming. Make the work week bearable with podcasts featuring Bjorn Lomborg, P.J. O'Rourke, Camille Paglia, Tyler Cowen, Laura Kipnis, and more.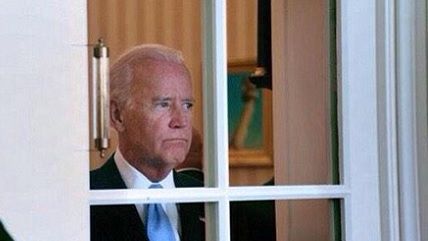 Since October, the Reason Podcast has been delivering an info-rich, provocative, and totally free stream of the best libertarian conversation about politics, culture, and ideas. Every Monday, Reason's Katherine Mangu-Ward, Matt Welch, and I discuss and deconstruct the week's top stories and most ridiculous outrages, all from the point of view of what's best for "free minds and free markets." Throughout the course of the week, we put out two to four more podcasts delivered directly to your phone, tablet, or computer.
If you want to know what's coming next in the worlds of tech and innovation, check out episodes such as Jim Epstein's talk with Bill Barhydt, the founder and CEO of Abra, which offers a simple way to send money anywhere in the world using a smart phone. All without any interference by any government.
And check out Katherine Mangu-Ward's Q&A with Josh Chafetz, the Cornell Law prof whose Congress's Constitution, a 500-page academic tome that argues the imperial presidency and has captured the imagination of readers, politicians, and celebrities alike (Alyssa Milano, notes Mangu-Ward, tweeted that she wants to buy a copy for every member of Congress).
"Skeptical Environmentalist" Bjorn Lomborg on why Trump was right to pull out of the Paris climate deal? Check. P.J. O'Rourke on why he's worried by Trump's populism and wants his kids to study English and the liberal arts in college? Sure. A no-holds-barred, spirited, good-faith debate about whether colleges are racist? Here you go. A conversation with the father-daughter team behind a pelvic-floor exerciser and female-orgasm machine that gives women more control over their bodies? What part of "free minds and free markets" don't you understand?
The Reason Podcast archive page is here. You can also subscribe and listen at SoundCloud and iTunes (rate and review while you're there; it helps us reach more people).
Monday's coming, with the rest of the work week right behind it. Subscribe now to the Reason Podcast, load up your favorite device with cutting-edge libertarian content, and make your commute—and your lunch hours and telecons!—great again!
From last week, Matt Welch, Katherine Mangu-Ward, and I talk about foreign policy, body-slamming pols, continuing TSA stupidity, and more.