Explosion at Manchester Arena After Ariana Grande Concert Kills at Least 22
ISIS claims responsibility for suicide bombing.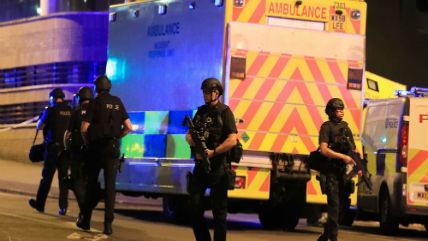 An explosion or possibly explosions tore through the foyer of the Manchester Arena as an Ariana Grande concert was ending tonight in England. [UPDATE: The Guardian is now reporting that the Arena insists the explosion happened "outside the venue in a public space."]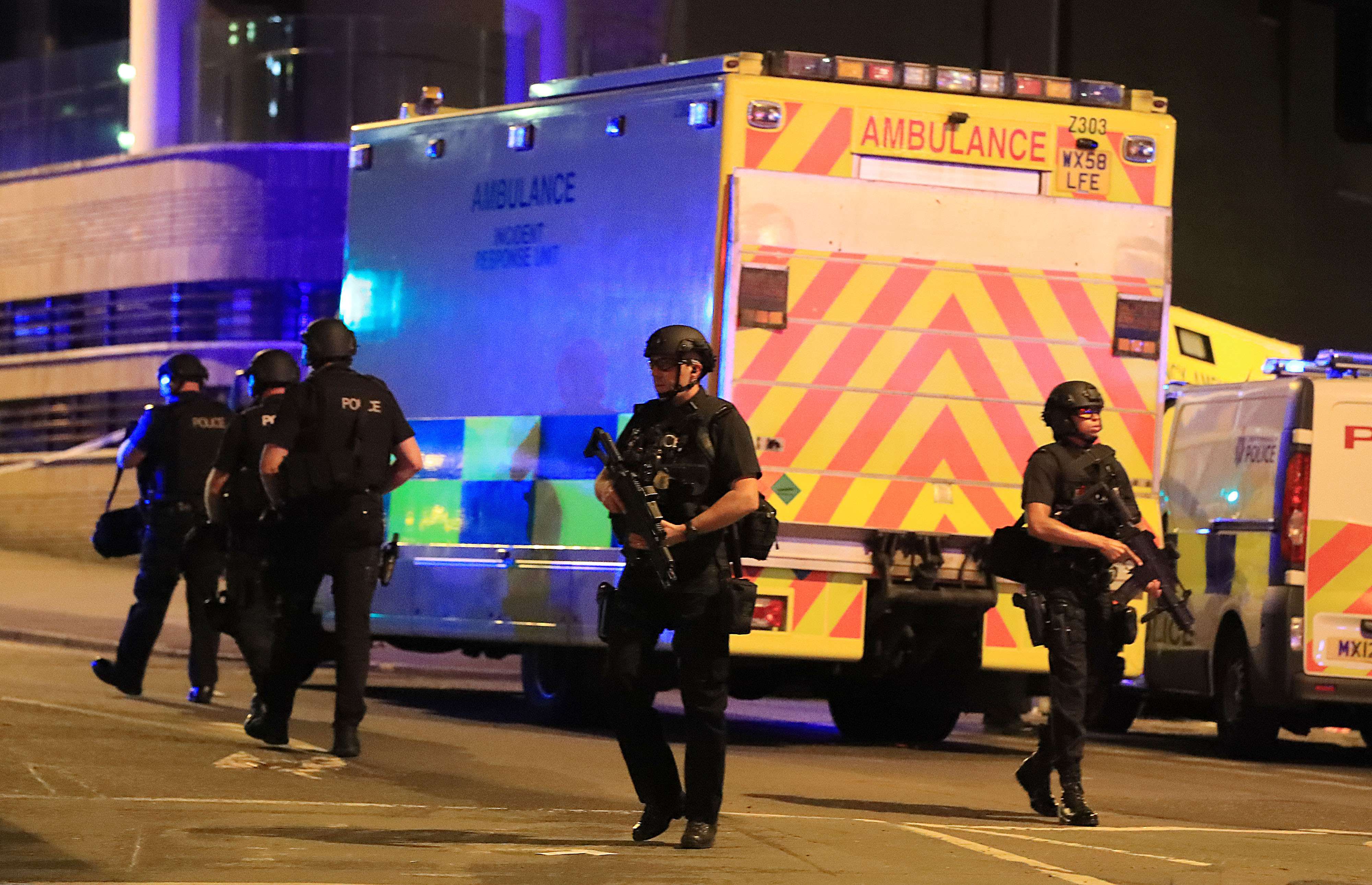 BBC and The Guardian are both featuring constantly updated feeds with latest news from the scene, including harrowing eyewitness reports. The current number of confirmed dead is 19, with around 50 others injured, according to the Greater Manchester Police.
There is no hard confirmation of cause or responsibility for the explosion at time of posting, though the BBC reports that "North West Counter Terrorism Unit is treating the incident in Manchester as a possible terrorist incident."
UPDATE: Police have reported a controlled demolition of a nearby suspect device in Cathedral Gardens. Said suspect device now reported as abandoned clothing by Manchester police.
UPDATE at 10:05 p.m. Eastern Time: At a brief press conference, a representative from Manchester's police confirmed much of what has been reported. The explosion occurred at the end of the concert. The toll stands at 19 dead and 50 injured. They are considering the explosion to be a terrorist attack for now.
UPDATE at 12:05 p.m. eastern, May 23: The explosion (which may have involved a "nail bomb" that spread metal shrapnel) was caused by what is now thought to have been a lone suicide bomber, and ISIS is claiming responsibility, including a threat that "what comes next will be more severe." The Washington Post is reporting via unnamed U.S. officials that the killer was named Salman Abedi. The headline has also been amended to reflect new developments.