Russia Investigation Identifies Current White House Official, Trump Bragged About Firing 'Nut Job' James Comey
"That's taken off," Trump told the Russians. "I'm not under investigation."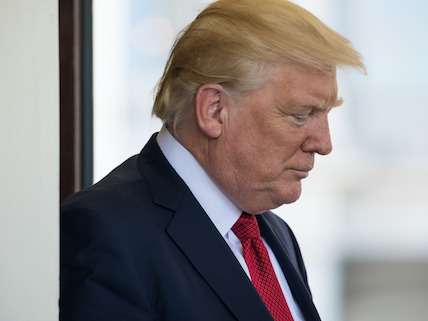 Authorities investigating potential ties between the Donald Trump presidential campaign and the Russian government have identified a current White House official as a "person of interest" in the case, according to The Washington Post.
This person is a senior advisor who is "close to the president," sources said.
Investigators are still interested in former National Security Advisor Michael Flynn and former Trump campaign manager Paul Manafort, but they are now focused on someone who is actually still involved with Trump.
The Post reports:
While the case began quietly last July as an effort to determine whether any Trump associates coordinated with Russian operatives to meddle in the presidential election campaign, the investigative work now being done by the FBI also includes determining whether any financial crimes were committed by people close to the president. The people familiar with the matter said the probe has sharpened into something more fraught for the White House, the FBI and the Justice Department — particularly because of the public steps investigators know they now need to take, the people said.
That's not the only bad news for Trump. The New York Times reported that Trump actually boasted to Russian officials about firing former FBI Director James Comey:
"I just fired the head of the F.B.I. He was crazy, a real nut job," Mr. Trump said, according to the document, which was read to The New York Times by an American official. "I faced great pressure because of Russia. That's taken off."

Mr. Trump added, "I'm not under investigation."
Neither of these developments confirm any sort of official cooperation between Trump and Russia. But they come at the end of perhaps the worst week of the Trump presidency thus far. The president is certainly putting a lot of effort into appearing like an incompetent stooge—as well as giving ammuntion to those who think he committed obstruction of justice, at the very least.