Trump to Renegotiate NAFTA, Confusion over Flynn Subpoena, Car Hits Times Square Crowd: P.M. Links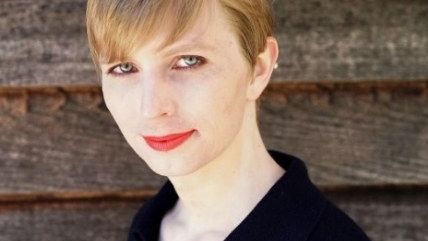 (Chelsea Manning, Instagram)
Chelsea Manning, posted on Instagram

President Donald Trump's administration formally informed Congress it plans to renegotiate the North American Free Trade Agreement (NAFTA).

There's some confusion as to whether former National Security Adviser Michael Flynn will honor a subpoena to testify before the Senate Intelligence Committee. Originally, committee chair Richard Burr (R-N.C.) said Flynn was refusing but then walked that back later and said they haven't heard from Flynn's lawyers.
A motorist in Times Square hit a crowd of pedestrians, killing one. The driver has been arrested and may have been impaired. Authorities say there's no evidence of connection to terrorism.
Rep. Jason Chaffetz (R-Utah) will resign from his House seat at the end of June.
A police officer in Tulsa, Oklahoma, was acquitted by a jury of killing a black motorist after claiming she feared for her life (he was unarmed). Now the city is facing peaceful protests and the mayor held a press conference to express concerns about racial disparities in the city.
In other news, a man was sentenced to 19 years in prison for shooting a police dog during a chase. This was in Cincinnati. The dog survived.
Chelsea Manning tweeted out a pic today finally revealing her appearance post-prison release.
Follow us on Facebook and Twitter, and don't forget to sign up for Reason's daily updates for more content.