Uber On its Way Back to Austin
Texas Legislature decides state law is better than local overreach.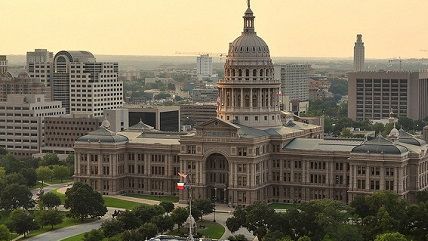 Driven out by the heavy hand of local government, Uber and Lyft will almost certainly be returning to Austin and a handful of other Texas cities because of the lighter hand of the state.
After bouncing back and forth between bills and chambers, the Texas Senate Wednesday passed House Bill 100 superseding local regulations with an annual fee and a permit from the Texas Department of Licensing and Regulation.
The key to the bill was the absence of a requirement that drivers for ride-sharing companies be fingerprinted as part of their background checks. The stipulation caused Uber and Lyft to leave several Texas cities, including Austin after a bruising citywide referendum that cost both sides as much as $10 million.
Texas joined 40 other states regulating ride hailing services at some level. Gov. Greg Abbott confirmed in a Twitter message Wednesday night his intention to sign the bill, which would become law June 1.
Trevor Theunissen, spokesman for Uber Texas, said the company intends to return to Austin with Abbott's signature.
"We are especially grateful for the leadership of Rep. Chris Paddie and Sen. Charles Schwertner for their commitment to creating new economic opportunities all Texans can benefit from, Theunissen said. "An environment that allows rideshare companies to operate across the state will help create more earning opportunities and improve mobility options in both big cities and rural areas in Texas."
Lyft spokesperson Chelsea Harrison, endorsed the legislation, offered no timeline for the company's return to Austin.
The bill's passage was by no means a complete victory for free market ride-sharing. The Texas House originally had its choice of bills, each crafted to wrest control of regulation from overreaching cities like Austin.
Only the bill by state Sen. Don Huffines (R-Dallas), was written to insure that neither the state nor local governments interfered with the market for ride-sharing service. Huffines' bill never made it out of the Senate.
"While House Bill 100 is an improvement on the status quo, it remains a missed opportunity to foster innovation." Huffines said Wednesday. "Government regulations are a poor substitute for market forces and personal responsibility. I trust millions of Texans to make better decisions than 181 state legislators in Austin."
HB 100, however, is a vast improvement over regulations in cities like Austin, whose City Council stubbornly insisted its fingerprinting requirement was a matter of public safety while providing no proof of it anywhere in the country.
After some early ride-sharing chaos, several smaller companies, including a city-promoted non-profit attempted to fill the breach. The result, among other things, was a complete shutdown of the handpicked ride-sharing company of Austin's internationally known SXSW on its opening weekend.
Schwertner, R-Georgetown, said his bill will bring an end to the chaos.
"Over 40 states in this country have already acknowledged these realities and chose to enact a consistent, predictable system of regulation that licenses TNC operators at the state level," he said. "This bill is about protecting the safety of our constituents, as well as economic liberty."