Oklahoma Cop, Police Chief Forced Out For Arresting City Councilman's Son
They are now facing possible investigation by the city of Vian.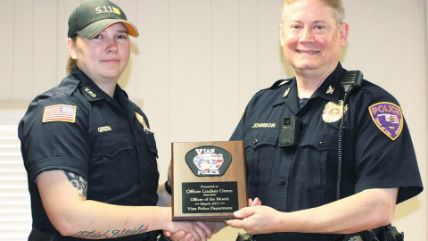 (Vian Ten Killer News / Facebook)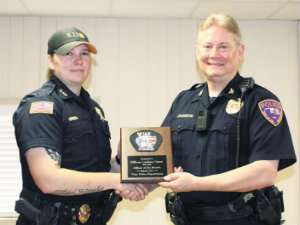 The next time officials in Vian, Oklahoma, post an ad for a new police chief, they might want to mention that law and order in their little town does not apply to them.
Vian's last chief, Ted Johnson, and former officer Lindsey Green resigned earlier this week after city officials berated and threated to fire Green for arresting Joshua Smith, the son of city councilman E.O. Smith.
This is not first time the city fathers have forced out officers for arresting politically connected residents. It is not even the first time they have sacked lawmen for arresting Smith.
"She did what she was supposed to do," Chief Johnson said before resigning himself, "and by law, she didn't do anything wrong. She was only doing her job." Any reprimand of Green, the chief said, was inappropriate.
On May 2 Green, the city's first female office and the department's officer of the month for March, stopped Smith for driving without a valid license. She had been tipped off by another officer who had previously ticketed Smith for the same offense.
Green arrested Smith and took him to the local jail.
Rather than a citation for bravery, City Attorney Larry Vickers, Jr. confronted her in a rage. "The city attorney contacted me, yelling, saying you had no reason to arrest him," Green told local CBS affiliate KSFM in an interview. "He ordered me to drop the ticket and that he [Joshua Smith] be released from jail immediately."
Vickers, according to Green, contended that she had made an illegal arrest.
"They're trying to say that probable cause for pulling him over was wrong. That I went off another officer's word," Green said. Green insisted she was simply following procedure.
Under orders from Mayor Dennis Fletcher jailers released Smith after 15 minutes behind bars, local television station KSFM reported.
Rather than be fired, Green turned in her resignation. Instead of expressing regret over the whole affair, the department posted a comment on Facebook saying Green had resigned to "further her career" and that the department wished her "all the best in her future endeavors."
For his part, Fletcher told local media there was no discussion among Vain officials about firing Green. "We are looking at hiring an outside agency to review the findings and to investigate whether or not there was any misconduct with the officers," he said.
Vickers, Fletcher and officials with the Vian Police Department did not respond to Reason's request for comment.
Eleven years earlier, Vian officer Steve Brackett pulled Smith's car over for a cracked windshield. During the course of the traffic stop, Smith called on another relative, uncle James Smith—also a city councilman at the time—to see if he could smooth things out.
Smith's uncle arrived at the scene shortly afterward, and allegedly threatened Brackett's job. Brackett then arrested Smith, too, for interfering with the issuance of a citation to his nephew. A Sequoyah County district attorney, however, declined to file charges, saying Smith's actions, while inappropriate, weren't criminal.
Immediately after the arrest, Smith put firing of the city's police chief on the agenda for the next city council meeting, but then failed to turn up for that meeting. The chief kept his job.
A year later Smith voted in favor of a successful motion to fire Brackett, citing citizen complaints that had been filed, an action that caused the entire Vian Police Department to quit in protest. Sheriff's deputies filled in until new officers could be hired.
The Vian City Council has scheduled a special meeting this Tuesday for Vickers to present evidence to the council on the propriety of Green's actions. The city council will then decide on whether to go ahead with an investigation of Green.
Regardless of what they decide Green remains defiant about the arrest. "The law is for everybody. It doesn't matter who your dad is," she says.
She couldn't possibly have been speaking about Vian.