Vermont Legislature Becomes First In Nation to Legalize Recreational Marijuana
Bill now heads to Gov. Phil Scott.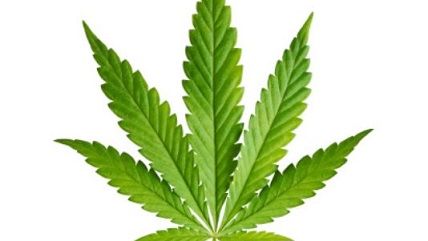 The Vermont House passed legislation today that would remove all criminal and civil penalties for adults over 21 who possess one ounce or less of marijuana, making Vermont the first state in the nation to pass a legalization measure through its legislature rather than by ballot initiative. The law, passed by the Vermont Senate earlier this month, would also allow adults to grow their own plants. It does not allow for taxation and regulation, which means no selling and no buying. If Vermont Gov. Phil Scott signs the legislation, a prohibition on public consumption would also remain in place.
"I'll take a look at the bill, but I've been pretty clear I'd like to see some improvements to ensure a structure in place to protect public safety in Vermont," Scott told MyNBC5. He also said the bill is not "a priority for Vermont." The Hill reports that Scott is expected to sign some version of the bill. The Vermont chapter of the Marijuana Policy Project is encouraging members to contact Scott's office.
Vermont's legislature has been progressing toward legalization since 2013, when both houses passed, and Gov. Peter Shumlin signed, a decriminalization bill. That law changed possession of one ounce or less from a criminal penalty to a fine. The Vermont Senate then passed a legalization bill in 2016 (the House did not). The senate passed another version of the bill this month, and the House nearly closed out this year's session without voting on it.
A 2014 report from the marijuana policy analysts at RAND Corporation estimated that Vermont is home to 80,000 past-month marijuana users, and that the state's marijuana market was worth somewhere between $125 million and $225 million annually. Today's legislation also tasks the legislature with forming a committee to study options for tax-and-regulate, a la California and Washington.