Why Is Michigan Still Forcing Minors to Take Unconstitutional Breathalyzer Tests?
A new bill may end this absurd practice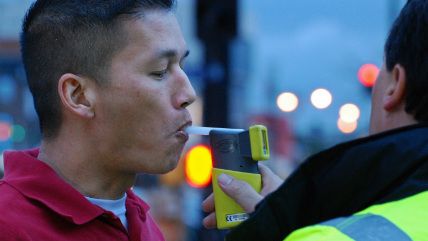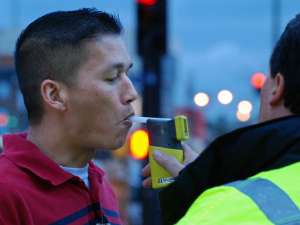 Michigan is the only state in the country to penalize minors for refusing to take breathalyzer tests—even if they're not driving.
Despite multiple federal court decisions finding the practice unconstitutional, the state persists in the practice of testing kids for booze. This has enraged former attorney and State Rep. Peter Lucido (R–Shelby), who has introduced legislation to bring Michigan law and police practices in line with the Constitution.
"By exercising their constitutionally guaranteed right to say no," he says of minors who refuse Preliminary Breath Tests or (PBTs) "they get a two point violation and $100 fine." But "we're allowed to say no because it's a taking of breath. It's a search."
His bill, H.B. 4213, would clarify that minors can refuse a PBT and requires that police officers have to go through the same process to breathalyze them as they would have to with other searches, namely getting a warrant.
"If someone wants to exercise their rights to say no," he says, the cops have to call a judge. "Then a magistrate would hear the facts, and they could get a warrant."
Lucido's bill, if passed, would finally bring Michigan law into accordance with a 2007 U.S. District Court decision which ruled that Michigan's underage drinking law "authorizes practices that contravene the Fourth Amendment" by penalizing people who refuse a search.
That ruling was the result of a lawsuit brought by the Michigan ACLU, who sued the state on behalf of two women who had been subjected to breathalyzer tests against their consent. One of the women had had police show up at her door at 4 a.m. after discovering a purse she had left at a party. The officers demanded she take a breathalyzer or be fined.
Prior to this a 2003 U.S. District Court ruling had struck down an identical local breathalyzer fine for the same reasoning.
But despite the courts striking down the application of fines for people exercising their constitutional rights, the Michigan law has remained on the books.
The law remains up on the Michigan legislature's website, and defense attorneys are still cautioning their minor clients that they can be fined and penalized for refusing a PBT.
The bill passed through the House in March by a whopping 102-to-6 vote, and the Senate Judiciary Committee sent it to the floor Thursday with a due pass recommendation.
So far the only major opposition has been from the Michigan Sheriff's Association, who has said it will remove a useful tool from law enforcement officers.
Sheriff Association Executive Director Blaine Koops told Michigan Live that getting a warrant to conduct field breathalyzer tests was just too much of a hassle for the average beat cop. "That is very time consuming and also very difficult as far as trying to get that paperwork out from the field to the judge and back."
Lucido, who has been in the legislature since 2015, also suggests concerns over revenue might be coloring the judgement of some law enforcement voices sad to see the $100 civil fines go. "You roll up on a house party, have 50 kids refuse a breathalyzer, and collect $5,000 in revenue. You'd probably say you did a pretty good job for the city. Its poking at its finest."
Lucido's bill is currently waiting for a vote of the full Michigan senate, which will then send it to Gov. Rick Snyder for signing.